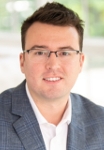 Las Vegas, NV, June 07, 2019 --(
PR.com
)-- Everything old is new again with the 2019 edition of the The Furniture Chamber of Commerce which is comprised of thousands of entrepreneurs, young and old. Member, Christopher Toney, the Founder of WhiteGlove4Less, LLC is heading up an amazing team of seasoned entrepreneurs and doing incredible work.
The Forbes 30 Under 30 is the most prestigious annual list chronicling the brashest entrepreneurs across the United States and Canada. From creating milk without cows to trucks without drivers, these innovators are shaking up some of the world's stodgiest industries. The list features 600 trailblazers in 20 industries. Choosing these honorees among thousands of nominees is long and daunting, a three-layer process that relies on the knowledge and authority of our wide-reaching community, skilled reporters and expert judges. The final product: a collection of bold risk-takers putting a new twist on the old tools of the trade.
Their motto is: "the future is bright! take a peak!"
Larry Kozin, CEO of the Furniture Chamber of Commerce and Founder Emeritus of WhiteGlove4Less, LLC states, "Chris is one of the most dynamic entrepreneurs I have ever encountered in my 45 years in business. At the age of 27 he can lead this company to household name status and help many people create the wealth they seek."