Highlights from the 2019 Silicon Beach Film Festival
The 2019 Silicon Beach Film Festival screens over 300 independent films from around the world listing film festival highlights.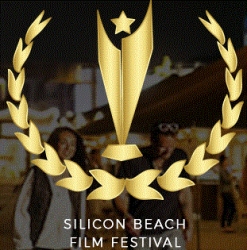 Los Angeles, CA, June 18, 2019 --(
PR.com
)-- The Silicon Beach Film Festival is now in full swing at The Cinemark 18 and XD at Howard Hughes HHLA in Los Angeles. The Silicon Beach Film Festival is screening over 300 independent films from the United States of America and abroad including films from Switzerland, Canada and South Africa just to name a few. Enjoy the exceptional theatre experience at Cinemark 18 and HD as you watch the captivating and artful shorts and full length features created by some of the world's most talented indie filmmakers. The film festival runs Friday, June 14th through Thursday, June 20th. Please visit the official website at
https://www.siliconbeachfilmfestival.com/
The following are some of the Silicon Beach Film Festival film highlights:
The Faces From Mars
Director Ryan Barnes
The Faces From Mars is a short feature directed by Ryan Barnes. Filmed in North Hollywood, the film features groundbreaking performances from various actors. Faces from Mars makes it's big screen debut at the 2019 Silicon Beach Film Festival.
A Medicine For The Mind
Director David Xarach
A Medicine For The Mind is the latest short film produced and starred by Academy Award Nominee and Golden Globe winner Sally Kirkland, with John Savage, Blanca Blanco, Coty Galloway, Mann Alfonso, amongst other great talent. Directed, shot and written by award winning Spanish/American filmmaker David Xarach, the film depicts the very singular journey of Sandra (Sally Kirkland), a woman in her late sixties who suffers from advanced Alzheimer's disease. All hope is lost until her adopted son, Matt (Coty Galloway) comes across a promising experimental treatment from a top pharmaceutical company. The mysterious drug will change Sandra's life forever, with both an almost miraculous recovery, and some very "unexpected" new abilities. Shot in one location in Los Angeles, CA, the film will be having its L.A. Premiere at the Silicon Beach Film Festival 2019.
Sammy
Director Dana-Lee Mierowsky Bennett Producer Rachele Wiggins and Enzo Tedeschi (EP)
Sammy, the short film, follows a ten year old girl displaced from war who struggles to build a hot air balloon so she and her little brother can find their parents. Shot in Sydney Australia, Sammy stars Coco Jack Gillies, Health Jelovic, Rob Flanagan, Harry Pavlidis and Tanika Douglas. A DLMB Production in association with Deadhouse Films, Sammy is written and directed by Dana-Lee Mierowsky Bennett and produced by Rachele Wiggins with Executive Producer Enzo Tedeschi. You are immediately immersed in these characters, the world they inhabit, and the plight of those within it. The sets are quite creative and realistic, easily looking like they have been pulled from a Hollywood film.
This Is Me
Director Lydia Isnanto Producer Doug Hanson
The latest film from Lydia Isnanto, "This Is Me," produced by Dreampreneurs Film Productions, premiered in Austin, Texas. Actress Kaitlyn Newman is the leading role in the film. This short film "This Is Me" is a fictional drama that celebrates progress over perfection, dedicated to mental illness survivors and warriors. The film stars Austin actors Kaitlyn Newman, Alvin Buckley, Brian Bilica, Jessica Brynn Cohen, Michael Collier, Calli Jennings, Lillie Stuckey. With supporting actors Rick Case, Patrick Lescarbeau, Terance Flowers, Tyson Oliver Pines and Jason Reyes. Produced, directed and written by Lydia Isnanto. Doug Hanson is the associate producer and co-writer. "This Is Me" production was created within a month and has been selected for an official screening at the Silicon Beach Film Festival 2019. For more info and screenings https://thisismefilm.com.
Cave Of Da Vinci
Director Sofia Drai
After falling out of favor with the other organized crime families in Chicago, Don Freddy flees to Italy. Once there, longing for the thrill of the score, Freddy attempts to come back to the business of crime but has no underlings to do the dirty work. Meanwhile, two petty thieves break into Freddy's Italian villa, only to be surprised to find him home. Now the Don is in his true station as if he's a conductor of a great orchestra toying with the two crooks.
Where There's Thunder
An animated parable about forgiveness and taking evil seriously. A mysterious man stands outside a house, in the throws of a violent storm, and threatens the family inside. They take him in, and make him one of the family...part of the community. But they'll all soon learn that man is only as good as his worst intentions.
Robocall
Director Gary Sturm, Producer Etsuko Sturm
G.T. Benz, an aging veteran and widower, struggles with the problems of aging and loneliness while beset by a persistent robo caller. Given a grim prognosis by doctors, he eagerly awaits a long overdue visit from his daughter. The surprise appearance of an unstable woman from his past turns his golden years into a nightmare.
Love Thongs
Director Carlo Essagian
Love Thongs is a short comedy about a very sexually active couple who seek out the help of a therapist in order to split up and put an end to their naughty adventures. The therapist, distracted by the couple's anecdotes, believes they don't need to split up, as he normally tries to get couples somewhere near where they are at, but his suggestion to 'reign it in a little' is met with a surprise.
I Am Banksy
Director Samantha Casella Producer The Wild Bunch
A ruthless, social climbing journalist is willing to do anything to discover Banksy's identity. To approach the solution of the enigma, he will meet with a former member of the first "street band" of Banksy, a professor who claims to have had the legendary artist as a pupil, a weird "drinking buddy" who paid the experience
with the artist on his skin and a sly gallerist. Unaware of the signs of danger that emerged along the way, he will be stuck in a vortex where truth and lies are confused with each other. The descent into the underworld of the journalist ends at the courts of Anubi.
El Viejo
Director Matthew Hickney Producer Shane Ellison
For the first time ever, a 51 year old, retired wrestling coach stepped into the cage to fight someone half his age. This is historic and unprecedented in the sport of Mixed Martial Arts. "I saw it as a great opportunity to capture something extraordinary. My ethos as a filmmaker is to magnify the human experience and provide new perspectives that are often forgotten about or written off. To me, that's good filmmaking. In a completely verité manner, I followed Thom as he set out on his journey to compete in a sport that's dominated by savages. I quickly learned that his optimism, positivity, and passion are contagious and inescapable. I wanted others to benefit. As a work of passion, I hope El Viejo is inspiring, motivating and educational for anyone who has ever faced an uphill battle. I am proud of this film and proud to call him my friend. Please enjoy."
Post Graduate
Director Sal Tassone Producer Scott Hoffman
John J. Vogel gives a riveting performance in Post Graduate. When a janitor cleans an empty auditorium after graduation in the high school he's worked for decades, he gives his "own" commencement speech on the night of his retirement. It's the speech he thinks the graduates should have heard, and more importantly, the one he wishes he had heard when he graduated from high school. No one is left out. Written by Scott Hoffman.
Jesus Rides A Harley
Director Michael Boston
A romantic comedy with a touch of mystery. This is the third short film in three years from actor Michael Boston, who has written, produced and directed all three. JRAH takes place in Los Angeles and brings together a young widow named Zalina and a biker named J,C., two lonely souls who might be perfect for each other even if she's under the impression that he just may be Jesus and God has sent him to east L.A. to resuscitate her love life. In fact, everyone in the neighborhood starts to have reasons to believe he's Jesus. He really just wants to get laid and fulfill his dream of being a magician or he's out of L.A. for good.
Legitimately Mallie
Director Mahalia Jackson-Butler
"KC Undercover" and "Moesha" meets "Blossom" and "iCarly". What makes Legitimately Mallie unique is that it depicts a highly intelligent African-American lead character and a diverse cast of equally intelligent, clever and funny friends. These characters reflect the cultural mosaic which comprises a large swath of America's suburbs today as well as having an appeal for international reach. Together they use humor and wittiness to tackle their problems.
The Moon Smells Like Gunpowder
Director Mark Solter
A surveillance and intelligence specialist who is under suspicion by his employer, finds both his personal and professional worlds on an unstoppable collision course. On his final international assignment, his decisions will come under question, his movements will be tracked and ultimately retribution dispatched.
Follow The Arrow
Director Marc Saez, Producer Les Séraphins
This short film, the first by Marc Saez, delves into sensuality, mystery and romance. Claire de Duras wrote in 1824 that the definition of romanticism is that which "cannot be defined." Romanticism is characterized by a willingness to explore every artistic possibility for expressing the ecstasies and torments of the heart and soul: It is a sentimental reaction towards reason, exalting both mystery and fantasy and seeking escape and delight in dreams, morbidity, the sublime, the exotic and things past. This film plunges us into that waltz of feeling and pleasure. "Follow The Arrow" is surprising and daring. The cinematography is superb. The actors Jean-Marie Lamour and Véronique Picciotto fill their characters with substance and ambiguity. The Writer/Director Marc Saez establishes his vision and style through the use of bold framing and camera positions. His decision to mix genres is truly successful and surprising. A film and a filmmaker you truly should not miss.
House Of Redemption
Director Tammy Klembith
Written, Directed & Produced by Tammy Klembith. After being lured in myriad ways to a certain house, guests check in but can't leave without being forced to face their past actions and ultimately themselves. We all have secrets... But even when we try to hide from the truth, it still exists... haunting us. In a world where deception and duplicity abound... Where people think they can get away with anything... In this house, actions have consequences. The opening chapter in this psychological horror anthology takes a young traveler on a seemingly innocent getaway that turns into a nightmare, as she is forced to face her own brutal truth.
On The Edge Of Reality
Director Frank J. Dion, Producer Fiona Lincke, Producer Gavin X. Clement
On the Edge of Reality is a story of a physical therapist who overcomes addiction (self-medicating himself with a vapid supply of unused pills left by his senior homebound, attention-starved patients). This divorced, relatively "good-guy" can't seem to see past his nose a lot of the time, and actually starts to see the ghost of his ex-wife popping in and out of his bathroom mirror. Clueless, freaked out and thinking he's the next to die, he helplessly watches as his patients drop off one at a time on a daily basis. He starts to find the strange light he has always been lacking and a new gusto for life, with the help of his funny old dad; who knows more than his son thought he did.
Gam Cam Grrl
Director Michael Paul Girard
A new feature-length comedy from Michael Paul Girard - writer/director of cult classics Getting Lucky, Body Parts, The Perfect Gift and Oversexed Rugsuckers from Mars. Starring Roger Wan, Dani Savka, Ellie Patrikios, Monique Parent, Heidi Luo, this off-beat rom-com spans the globe in a story that unfolds in Los Angeles, New York and Moscow. When a rogue website begins a 24/7 live stream of banned content that no government is able to shut down, the NSA enlists ex-convict computer hacker Shane (Roger Wan) to help them track down the elusive perpetrator. While in the midst of a whirlwind romance with stand-up comedienne Karol (Dani Savka), Shane contacts Cami (Ellie Patrikios) who lures him to Moscow to help her commit the crime of the century. But that is only the beginning.
The Witching Hour
Directed By: Steven La Morte.
Produced By: Rian Bishop / Thom Michael Mulligan / Lizet Benrey
Lizet Benrey and Thom Michael Mulligan met in an acting class at Halo Cinematic where they found out they both had a life story to tell. Realizing the great chemistry on camera between them, Thom and Lizet decided to write both his and her experiences which blended fluidly into one human and deeply moving story. A love story in it's core, The Witching Hour is told through dialogue, unspoken words, and it develops in only one location. It explores the trials and tribulations of a rocky marriage that is about to fall apart, as well as the deep love the protagonists feel for their baby girl Marie, who was born with a disability. The short film walks the line between love and hate, truth and distrust, and the profound desire to save what once was a pure and ideal love.
Call Me
Director Arek Zasowski
Call Me is an intriguing romantic comedy about Dr. Vince Williams (Arek Zasowski) and fashion model Julia (Maegan Coker), connected with each other by an old mysterious cell phone which Vince found on the ground in the forest. Whilst examining the handset's contacts list, Vince discovered that it contained only one contact name mysteriously entitled Call Me. As a very international project, Call Me was created by a small group of actors, who share the same passion and love for acting, from around the world (United Kingdom, USA, Nigeria and Curaçao) to overcome the geographic location constraints, filmed themselves and collaborated with each other to create creative work of art. Call Me cast include - Maegan Coker (as Julia) and four former New York Film Academy acting students - Arek Zasowski (as Vince), Sumit Sharma (as Dylan), Mary Uranta (as Mary) and an actress and pop singer Aemy NiaFeliz (portraying Aemy) with her single "Life."
Kandace Queen
Director Lynette Jones
The story is centered around Kandace Queen, a modern day queen who shows her love for her virgin daughter. This is a story about a mother's love to protect her daughter's virtue. If her daughter has sex before she is married she will forfeit the power of the Matriarch. This is a family with a lineage of power that can be broken if any one through their generation has sex before they are married. The virtue is what keeps the power alive. Cast: Lynette Jones, Shawn McMillan, Makeda Francisco, Justin Toyer, Keith Porch, Ricardo Morgan, Teionnah Mathis, Ann Glassco, Christine Woodley, Jaylan Henry; Director: Lynette Jones
The Wetback
Director A.P. Gonzalez, Producer Jeff Vibes
"The Wetback" is based on a storyline that runs through Ron Arias' well-known novel, The Road to Tamazunchale. What happens – on an otherwise normal day – in a working-class Latino neighborhood when an immigrant's body turns up near the river? The film uses elements of magical realism, which treats the emotional reality of characters as real. Fantastical elements are not just possible but authentic – so much so that we begin to question the very nature of objective reality. "The Wetback" is not about misery and poverty and other stereotypical notions of American Latinos. Instead, it is about community, longing, compassion, and the mysticism in Latino culture. The dead immigrant in the story represents the broken dreams – and severed relationships – of so many people on both sides of the Mexico / U.S. border.
Toxic Report
Director Alex Fitchett
In post climate change, society is faced with a series of abnormal viruses that mutate the earth's pathogens. The world brands the germ incurable, and families are lost with no solution to benefit their infected loved ones. That's when underground studies, to harbor and aid the infected. Medical Personnel recover such subjects to adapt to their biological nature; and with that they learn to medicate human blood disorders through bloodwork and hemoglobin exchanges. Cast: Carla Rizzo as Miranda Mora, Bree Irvin as Madison Leigh.
Scenes From A Migranthood
Director Roozbeh Behthai, Director Jovid Eisai
Simon won't tell Akif about his secret mushroom spot, so Akif follows him into the forest and hunts him down with his rifle. The real Simon is not sure whether this is good art, nor if it's a good idea to make a film where a young Afghan refugee wants to kill a Swede. Akif's answer is a poem he's written at a poetry workshop about his brother who's no longer with us. Cast Jovid Eisai, Sebastian Popescu, Simon Staub Director Roozbeh Behtaji, Jovid Eisai.
Riding Remote And Alone
Director Paul Hendrix
In an attempt to witness the centennial super moon over a remote grand canyon cliff. A modern day adventurer saddles up for his journey across the desolate desert, relying only on preparation from survival instincts to overcome unforeseen dangers and natural forces that conspire against him.
414 Q
Director Anthony C. Hall.
When growing up in a community where gang violence is a way of life and Basketball is a way to escape it. As an unemployed college dropout, Anthony frequently played basketball at the Hollywood YMCA with friends and mentors such as Denzel Washington, Arsenio Hall, Jerome Benton, Dorian Haywood, Ron Shelton, Wesley Snipes, Cylk Cozart and so on. The film Q is inspired by true events that took place during Hall's youth while growing up on the gritty streets of Chicago's South side.
The Silicon Beach Film Festival screens independent films from around the world in Los Angeles. The festival prides itself as a true independent film festival creating a venue for independent filmmakers.
Contact
Silicon Beach Film Festival
Jon Gursha
818-633-5404
https://www.siliconbeachfilmfestival.com/

Contact