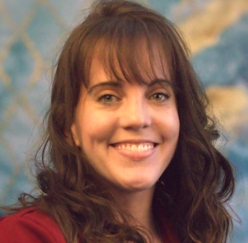 Bellevue, WA, June 26, 2019 --(
PR.com
)-- Bellevue Family Counseling is proud to announce and welcome Lindsey Arrasmith to its team of specialized counselors. Lindsey will be responsible for working with teens and adults seeking treatment for trauma, anxiety, PTSD and related chemical addictions.
Ms. Arrasmith joins the Bellevue Family Counseling team from Navos Mental Health in Burien Washington where she led a women's trauma support group, chemical dependency and mental health classes and counseled individual clients with mental illness. Ms. Arrasmith earned her master's in social work from Simmons College in Boston Massachusetts and is currently completing her Chemical Dependency Professional certification.
"I am thrilled to part of the team at Bellevue Family Counseling. My career focus has been to facilitate healing in people who struggle with trauma, PTSD and anxiety," Ms. Arrasmith says. "I look forward to bringing my experience, training and dedication to clients in the Bellevue area."
Marlon Familton, lead adult therapist and co-owner of Bellevue Family Counseling states, "We are very excited to welcome Lindsey Arrasmith to our team. Not only will she support new and existing clients working to heal from trauma and addictions, Ms. Arrasmith adds cutting edge therapies and experience to our expert team."
According to the National Institute of Mental Health, half of all adults will experience some form of trauma in their lifetime. While most will not experience this as post-traumatic stress disorder, many will experience the symptoms of anxiety. Over 40 million adults over age 18 have an anxiety related disorder.
According to Barna Trends 2018, overall 42% of American adults have seen a counselor at some point in their lives. Scientific studies consistently show that behavioral and emotional interventions work as well, if not better, than medication to treat anxiety, depression, and mental health issues like OCD.
"Living with the painful impact of trauma or the persistent discomfort from anxiety is not necessary," Ms. Arrasmith says. "Therapies such as Lifespan Integration Therapy and Emotional Freedom Technique make it possible for us to help heal from these."
Bellevue Family Counseling is a private practice counseling group located in Bellevue Washington founded in 2008 by Marlon Familton and Leah Koenig. They offer one-to-one counseling for adults, couples, teens, children and parent coaching. Licensed providers use evidence-based therapies to help clients heal and create their best self.
Bellevue Family Counseling is located at 1601 116th Ave NE Suite 102 (adults) and Suite 111 (children & teens), Bellevue WA USA 98004.