Holistic Medical Care Center Opens Membership Practice
Dynamis Preventive Medicine has recently opened its doors to new patients. Owned and operated by Mark Brody, M.D., Dynamis is attempting to fill a gap in basic medical care with a holistic and alternative orientation for those who may be dissatisfied with their current experience of primary care and the insurance based medical system. Dr. Brody has been practicing Integrative Medicine for over 19 years & uses a combination of safe non-pharmaceutical treatments in addition to conventional care.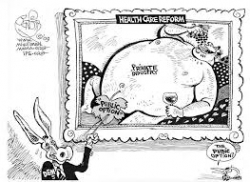 Providence, RI, July 16, 2019 --(
PR.com
)-- Dynamis Preventive Medicine is a revolutionary health care company which has just recently opened. It is revolutionary in the sense that it uses common sense, scientifically validated treatments rather than the standard "disease management" and pharmaceutically oriented treatments that abound today. It instead places emphasis on using safe, proven, non-pharmaceutical interventions including nutrition, homeopathy, herbal medicine, functional medicine, lifestyle medicine, and bodywork. Pharmaceuticals, lab testing, and imaging studies are used, but far more sparingly than the norm.
Membership costs are as low as Dr. Brody can afford to make them: in fact Dr. Brody expects to make less money using this model than using the traditional insurance system. Why then has he started this company? Because Dr. Brody is committed to health care reform, and this means getting away from the health insurance system and the pharmaceutical based practices that guide medical treatments. Government is unlikely to solve these problems, so Dr. Brody is beginning here and now, and hoping you will take part in upending the system.
www.dynamispreventivemedicine.com
Contact
DynamisPreventive Medicine
Mark Brody, MD
401-861-4643
dynamispreventivemedicine.com

Contact