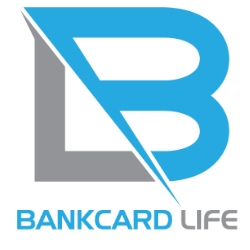 Houston, TX, August 28, 2019 --(
PR.com
)-- Bankcard Life, a new community created for payment professionals, is now live. Bankcard Life was founded by Marc Beauchamp the author of "Survive and Thrive in the Merchant Services Industry" and creator of the Bankcard Bootcamp to help payment professionals build a community of like-minded individuals to share challenges, wins, shared experiences and best practices.
Bankcard life includes two components. The first is a private, recruiting-free community and a robust membership site. The membership site includes payment training, sales training, video, guest contributors, a growing library of industry-related articles, script books and resources, and video interviews with successful agents that have built big businesses and large residual portfolios.
Bankcard Life's key training program is, "Empire Builder," which is a seven-module course designed to help agents and ISO's buildout a direct or indirect sales channel. Empire Builder includes everything from strategy development, compensation plan creation, ad creation, and interviewing, as well as hiring and training. Best of all, all the materials included in Empire Builder are fully brandable.
"It was really important to me to create a community that was a safe place, where members weren't constantly recruited," states Beauchamp.
The second component is a private community platform, members can download the community right to their mobile device and have easy access to video, chat, member postings, best practices, and live training content posted every week.
"This business is not easy. It takes perseverance, commitment, and hard work to build something of significance," stated Beauchamp. "I am sharing what I've learned over the last twenty-five years to help members avoid some of the mistakes I made along the way."
The community will also have opportunities to participate in numerous mini and longer 90-day challenges to help members gain clarity across the 5 domains that Beauchamp teaches, Purpose, Possibility, Power, Production, and Profit.
To learn more about Bankcard Life, visit them at:
https://bankcardlife.com