Dermatology Specialists of Georgia Welcomes Gardner Dermatology and Med Spa as Affiliate Practice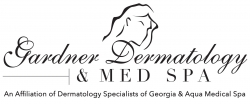 Marietta, GA, August 30, 2019 --(
PR.com
)-- Dermatology Solutions Group, a physician-owned leading provider of management services and growth resources, is pleased to announce that Alan M. Gardner, MD, has joined their growing group of exceptional dermatologists throughout the southeastern United States and that his practice, Gardner Dermatology & Med Spa has joined the company as an affiliate practice. Effective September 1, 2019, Gardner Dermatology & Med Spa will officially be Gardner Dermatology & Med Spa an Affiliate of Dermatology Specialists of Georgia and Aqua Medical Spa.
Dr. Gardner has been in private practice for over thirty years and offers comprehensive medical, surgical and cosmetic dermatologic care to patients through offices in both Marietta and Ellijay, Georgia. He and his team of experienced professionals including Certified Physician Assistant Sarah Miller, Certified Family Nurse Practitioner Sandy Singleton and a skilled team of aestheticians will continue to provide the same level of personal, affordable, high quality dermatological care that their patients have come to expect only now as an Affiliate of Dermatology Specialists of Georgia and Aqua Medical Spa.
"I opened my private practice in 1985 and have had great success, thanks to loyal patients, over the past 30+ years," commented Dr. Gardner. "In this ever-changing healthcare environment, I have decided to merge with a larger organization to help better manage the practice. Our team will continue to provide dermatology care as we always have, but now our new group will relieve us from the administrative burdens of the practice, so we can focus solely on what is important -- patient care." He added, "We chose Dermatology Specialists of Georgia because they share the same values we do. I also feel it will be beneficial for our patients to have access to their team of physicians and offices in close-by Dunwoody."
"As a physician-owned company that focuses solely on dermatology, we understand that demanding regulatory, reimbursement and reporting requirements on top of other challenges have made it increasingly difficult to operate an independent practice," said Chris Brooks, CEO of Dermatology Solutions Group. "Our experienced administrative team can make all the difference in successful day-to-day operations and we are excited provide support for all aspects of management so Dr. Gardner and his team can deliver the optimal patient experience."
About Alan M. Gardner, MD
Dr. Alan Gardner is board-certified by the American Board of Dermatology. He is an active member in good standing win the American Academy of Dermatology, American Academy of Cosmetic Surgery, American Society of Liposuction Surgery and the American Society for Dermatologic Surgery. He began his private practice in 1985, with a commitment to help people achieve great skin health to the best of his ability, and to achieve realistic cosmetic goals. His experience and expertise over the past 30+ years has allowed him to successfully treat many skin concerns, imperfections and diseases. Dr. Gardner realizes the importance of skin beauty and the self-confidence that comes with it. He stays abreast of the latest in dermatological care, consistently training in new technology, in order to bring the safest and most effective methods of treatment to his patients. He enjoys taking the time to give each patient individual attention, watching the progression of the surfacing of the natural beauty within.
About Dermatology Solutions Group
Dermatology Solutions Group, LLC, a healthcare management company based out of Panama City, Florida, currently manages dermatology practices: Dermatology Specialists of Georgia, Dermatology Specialists of Alabama, Dermatology Specialists of Florida and Dermatology Specialists of Mississippi. Their goal is to provide the resources and expertise necessary for dermatologists to achieve their goals, while supporting the commitment to continually improve the total patient experience. Their team of experienced business executives support practices with a comprehensive suite of professional services. Learn more at www.DermatologySpecialistsGA.com.
Contact
Dermatology Specialists of AL, FL, GA & MS
Harmony Nagy
850-233-3376
mydermspecialists.com
Harmony.Nagy@DermSolutionsGroup.com

Contact