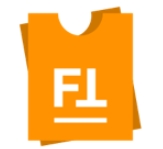 Newport Beach, CA, August 30, 2019 --(
PR.com
)--
FlipTix
, the ticketing app allowing ticket holders to "Flip" tickets if they leave an event early, has renewed its agreement to serve as an official partner to KAABOO-Del Mar, the three-day music, comedy, art and culinary festival returning Sept. 13-15 to the historic Del Mar Racetrack + Fairgrounds just north of San Diego.
The agreement marks the first partnership renewal for FlipTix, which made its major event debut at KAABOO-Del Mar in 2018. The event was a sellout, making FlipTix the only authorized resale of KAABOO-Del Mar passes pursuant to the KDM standard ticketing terms and conditions.
Using the innovative FlipTix app, fans will once again be able to purchase passes to KAABOO- Del Mar as ticket holders inside the event leave early. Prices are based on the time remaining (and other variables), and there are never any added fees. Sellers will receive remuneration in the form of cash, credit, merchandise or gift cards after a Buyer purchases their Flipped ticket. Buyers simply pick up their activated wristband at one of two FlipTix tents at KAABOO-Del Mar.
This year, KAABOO-Del Mar will feature concert headliners Kings of Leon (Fri.), Dave Matthews Band (Sat.) and Mumford & Sons (Sun.), together with Duran Duran, Black Eyed Peas, One Republic, Maren Morris, Snoop Dogg, Wu-Tang Clan and many other musical acts, plus a comedy stage, art installations and culinary experiences.
"Guest service is a top priority at KAABOO. FlipTix shares this priority and provides our guests with great flexibility with their pass purchase," said KAABOO Partner and Chief Brand Officer Jason Felts. "We are pleased to partner with them again and provide this unique service and the benefits of the FlipTix app to our guests."
FlipTix, which has 16 global patent applications on file, is led by co-founder and CEO Jaime Siegel, a former VP of Intellectual Property for Sony, and co-founder President/COO Brian Siegel who previously led a number of Sony's U.S. business operations. Since launching at KAABOO-Del Mar last year, FlipTix has partnered with a growing roster of multi-day festivals across the U.S., including KAABOO-Texas, Clusterfest Comedy Festival, BUKU Music + Art Project, Off the Rails Country Music Festival and the rock show Sonic Temple.
"We've formed some amazing partnerships this year, but KAABOO-Del Mar holds a special place for us as the location where we launched our festival business," said Jaime Siegel. "We have a special relationship with KAABOO and look forward to growing with KAABOO-Del Mar as one of our anchor partners."
To celebrate its second consecutive partnership with KAABOO-Del Mar, FlipTix has opened a sweepstakes to offer 1 lucky winner two (2) HANG LOOSE GA passes to three-day experience. Anyone with the FlipTix app can register and enter to win by "hearting" KAABOO-Del Mar on the app's events listing, which activates pass and event notifications. The deadline to register is September 11, 2019 and the winner will be notified no later than September 12.
To learn more about KAABOO and the myriad of unique opportunities and experiences KAABOO has cooked up this year, go to
www.kaaboodelmar.com
.
About FlipTix®
FlipTix is a groundbreaking technology company serving the event ticketing industry. The FlipTix web and mobile apps allow event attendees to "Flip" their vacated seats or space to prospective buyers who are outside the venue, creating a tertiary marketplace for concerts, sporting events, multi-day festivals and conferences. FlipTix operates at no cost to the team, promoter or venue and integrates with the existing box office to generate net-new event tickets and boost on-site ancillary sales. The company is headquartered in Orange County, Calif., with operations in San Francisco, Los Angeles, Denver and Austin.
Media Contact: Amy Lipsky, 919-277-1159