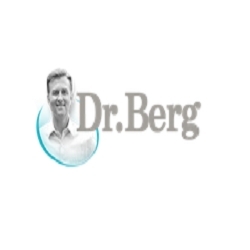 Alexandria, VA, September 19, 2019 --(
PR.com
)-- According to a recent report by the Centers for Disease Control and Prevention, almost half of all American adults surveyed admitted they were trying to lose weight. (Source: https://www.bloomberg.com/news/articles/2018-07-12/nearly-half-of-americans-trying-to-lose-weight-cdc-data-show) Obesity has become a major concern for the United States, with more and more people becoming aware of the problem. The growing number of overweight people has also given rise to numerous health issues that are affecting kids and adults alike.
While studies show that busy people tend to make better and healthier life choices, a lot of them have trouble balancing healthy meals along with the myriad of daily responsibilities. (Source: https://www.usnews.com/news/health-care-news/articles/2018-09-19/study-people-who-think-they-are-busy-make-healthier-choices) The main issue is the time constraints that prevent them from healthy dietary behaviors. Moreover, most of the Keto diet plans available today require extensive meal preparations using hard to find ingredients. (Source: https://www.ncbi.nlm.nih.gov/pmc/articles/PMC3496024/)
"Many of us are guilty of grabbing a packet of chips or getting a to-go meal from a fast food joint when pressed for time. It seems like the easiest options and requires the least amount of time. Not having access to special ingredients and time constraints are the main reasons busy people get out of shape. With no time for exercise and preparing healthy meals, they fail to maintain their shape. My latest Keto program and diet strategies have been designed to change that. I have developed this plan using a combination of intermittent fasting, low carb diet tips, and unique Ketogenic diet strategies to give my clients better control over their bodies in today's fast-paced life," commented Dr.Berg while talking about his revolutionary Keto program.
Dr. Berg's unique and revolutionary Keto program helps clients by educating them about the entire process first. Once they are aware of how their body metabolism works then it provides an easy and simple guide to follow through with the diet. The meal plans are broken down into basic food groups along with a graphical representation of the amounts that can be consumed. The plan is well-illustrated, without going into too many details which can confuse the clients and complicate the process. The meals are easy to prepare and aimed at people who don't have a lot of time to go through complicated meal-preps.
"Whether you are a working mom of four or a high-level executive, my unique Keto program has taken into account the many responsibilities that usually prevent people from losing weight fast. The diet is easy to follow and can be adapted to any kind of lifestyle as well as food preference such as vegans and vegetarians," added Dr. Berg.
To make it more convenient for his clients, Dr. Berg's website contains link to his online store where his clients can order diet plans and recommended supplements whenever and wherever it's suitable for them.
More information can be found on his official website.
About Dr. Eric Berg
Dr. Eric Berg has been providing premier health consultation regarding weight loss for over 29 years. He has treated more than forty thousand patients and has provided training of his distinctive Keto methods to over 2,500 doctors. He is also a fulltime vlogger and posts educational videos for healthy weight-loss on YouTube.
Contact Information
To visit Dr. Eric Berg's YouTube channel, use the link below:
https://www.youtube.com/user/drericberg123
Dr. Eric Berg's official website:
https://www.drberg.com/