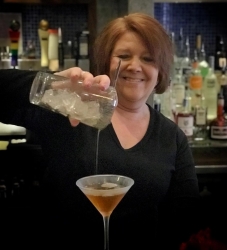 Indianapolis, IN, November 06, 2019 --(
PR.com
)-- Staci L. Wells of Indianapolis, Indiana has been honored as a Woman of the Month for October 2019 by P.O.W.E.R. (Professional Organization of Women of Excellence Recognized) for her outstanding contributions and achievements in the fields of fashion and e-commerce. Each month P.O.W.E.R. features women to represent their professions and industries due to their expertise and success in their chosen specialty.
About Staci L. Wells
Staci L. Wells dreamed of owning her own boutique ever since she graduated with her B.S. from Purdue University in 1986. In March 2018 she saw an opportunity to buy an existing online boutique and began to develop her vision. Making her dreams a reality, she is currently the co-owner and CEO of Zen BooTique, an e-commerce website selling comfortable women's clothing. The boutique's fashions and accessories are intended to be classy, sophisticated and stylish for all facets of mind, body and spirit.
Staci has ten years of women's fashion and accessory experience along with an extensive knowledge of merchandising. She developed a concierge style of customer service and is consummate at the art of personal styling. She is responsible for the daily operations of the website, ordering clothes and ensuring everything is shipped out in a timely manner.
Ms. Wells is a member of U.S.B.G. In her spare time, she enjoys golf and travel. Her pug, Boo, is featured on the website and serves as their mascot. A portion of all sales is donated to the Pug Club of America Rescue Fund.
Staci states, "Knowledge has always been a huge challenge. You have to research and try ideas that may or may not work. I trust my instincts to make choices based on that knowledge and learn from those choices."
For further information, contact www.zenbootique.com.
About P.O.W.E.R. (Professional Organization of Women of Excellence Recognized) and Powerwoe.com
P.O.W.E.R is an online community as well as a digital and exclusive print magazine featuring professional and famous women. Our mission is to provide a powerful network of empowering women who will mentor and inspire each other to be the best they can be. Through our valuable services, our members can network, collaborate with like-minded professionals, gain recognition and obtain knowledge from those who have already achieved success.