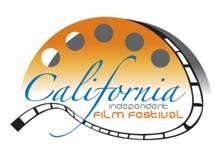 Livermore, CA, April 11, 2008 --(
PR.com
)-- The California Independent Film Festival (CIFF), celebrating its 10th Anniversary from April 16th through April 20th, 2008 in Livermore, California, has announced today that they will be honoring legendary film producer and thirteen-time Academy Award® winner John Daly with a Lifetime Achievement Award during a gala ceremony taking place on Sunday, April 20th, 2008.
John Daly has accumulated a tremendous body that most producers can only dream of, garnering him 21 Oscar® Nominations and 13 Oscar® Wins, including an unprecedented back-to-back Best Picture Oscars® for "Platoon" and "The Last Emperor". Other internationally acclaimed films produced by Daly include "The Terminator", "Hoosiers", "River's Edge" and dozens of other titles. Mr. Daly will be honored at the CIFF Gala event on Sunday, April 20th with a retrospective look at his life and illustrious career. Previous CIFF Lifetime Achievement Award winners include such names as Ed Asner, Martin Landau, Rita Moreno, Cloris Leachman and Tony Curtis, among others.
For its 10th Anniversary, CIFF will also feature a unique Actor's Studio-style event with acclaimed director Penny Marshall that will be moderated by NFL and broadcasting legend John Madden, where the wide array of topics will range from film to football, to football in film and everything in between. Also honored at this year's Festival will be actress, director and producer Mary Stuart Masterson who will be receiving a "Diamond Award" for excellence of women in film. Masterson will also be screening "Cake Eaters", a film she produced, during this CIFF run. Other award winners include, producer Michael Cerenzie who will be receiving a "Maverick Award" for excellence in independent film producing. Cerenzie's most recent film, "Before The Devil Knows You're Dead", starring Philip Seymour Hoffman, Ethan Hawke, Albert Finney and Marisa Tomei, will be shown at a special screening at this year's CIFF. Actor Joe Anderson, who recently starred in such acclaimed films as "Becoming Jane", "Across The Universe" and "The Ruins", will be the recipient of the "Rising Star Award", while comedian Pauly Shore will receive the "Spirit Award".
Other celebrities that will be seen at various events at the California Independent Film Festival this year will include actor Don Most ("Happy Days"), actor Shaun Toub ("Iron Man"/"Kite Runner"/"Crash"), young actress Alyson Stoner ("Cheaper By The Dozen" films) and Donna D'Errico ("Baywatch") amongst numerous others.
"We are thrilled to honor such an industry legend as John Daly with this year's Lifetime Achievement Award," said Derek Zemrak, CIFF's Director. "The body and quality of work that spans Mr. Daly's career is exemplary as he stands as such an inspiration and an icon for filmmakers young and old."
For additional information on the California Independent Film Festival please visit:
www.caindiefest.com
.
###