Alex Galleries Announces Solo Exhibition of Jill Krutick's Abstract Paintings: "Beyond Boundaries: an Homage to Rothko," April 3–30, 2020
Abstract expressionist painter, Jill Krutick, is proud to showcase her signature "Ice Cube" series of paintings at Alex Galleries. The solo show features nearly 40 original multi-scale pieces of work in homage to Mark Rothko. The New York-based artist is a rising star in the fine art community and was formerly in the world of finance and media.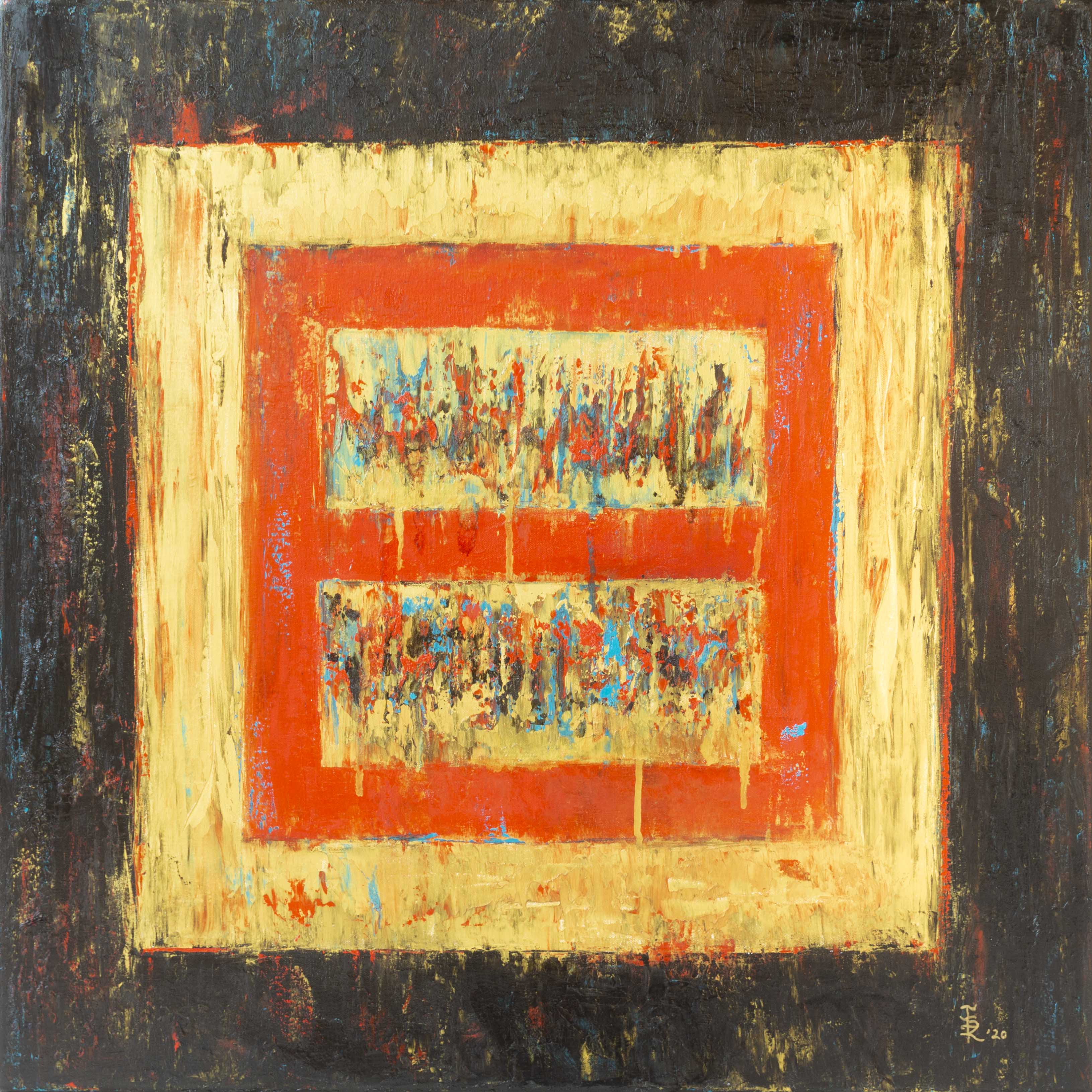 Washington, DC, March 03, 2020 --(
PR.com
)-- Alex Galleries proudly announces the solo Spring 2020 exhibition of Jill Krutick's "Beyond Boundaries: An Homage to Rothko," an uplifting display of original abstract paintings by this New York-based artist. The exhibition opens on April 3, 2020, and a reception with the artist will take place that evening between 6:00-8:30 pm. The exhibition continues through April 30.
In the past year, Krutick completed two successful museum solo exhibitions – at the Yellowstone Art Museum in Montana and at the Coral Springs Museum of Art in Florida. Krutick participated in a group museum show at Museu de Porreres (Mallorca, Spain), and group shows at Georges Bergès Gallery (NYC), and the Center for Creative Education (West Palm Beach, Florida). Krutick is thrilled to present her artwork at the majestic, award-winning Alex Gallery during cherry blossom season.
Krutick has developed a riveting signature style with roots in Abstract Expressionism which traces the artist's joyful path of self-discovery and creative exploration. Influenced by Mark Rothko, Krutick combines abstract expressionist gestures, impressionist luminosity, and personal symbols of change.
Krutick's exhibition at the Alex Gallery will focus on her Ice Cube Series of paintings. The Ice Cube paintings represent the artist's interpretation of overcoming personal challenges. Rothko, the prominent abstract expressionist artist of the 1950s, best known for his blurred blocks of various colors – or multiforms – cited "tension...the human element...life force...tragedy...ecstasy" to describe his iconic work. Krutick's work has some similar spiritual elements.
According to Krutick, "I often equate the use of geometric shapes to setting 'boundaries' or, conversely, being 'boxed in.' As a daughter, sister, mother, friend, and individual, I have confronted challenges that can be chilling, but melt away when I persevere.
"The molten gold in the middle represents the fire from within to overcome a battle that thaws the boundaries of the cube. The drips on the canvas symbolize the fragments of the obstacle that remain - the memories they left behind," she said.
The celebrated art critic, poet, and curator Donald Kuspit writes about Krutick's work: "And of course an ice cube is a solid that becomes liquid - Krutick's paintings are invariably liquid, that is, are always in the 'flow,' to use the psychologist Mihaly Csikszentmihalyi's term." Art historian, Annette Blaugrund, calls the Ice Cube pictures "an interesting evolution of geometric forms suggestive of Mark Rothko's rectangular fields of color."
"It is not a coincidence that my Ice Cube paintings highlight an equal sign. Equilibrium is essential for one to fairly and completely navigate through a problem. While the shape may appear 'simple,' the canvas comes alive with the dynamic textures, shading, and embellishments with which I dress each work. Variety is the spice that defines each Ice Cube. The Ice Cube shape has emerged as one of my artistic fingerprints - triumphantly expressing the human spirit through adversity," explained Krutick.
This exhibition, curated by gallery owner, Alex Gaetan celebrates the distinctive varieties and fusions of abstract expressionist theory and color field in Jill Krutick's work. Her singular while enigmatic narrative offers viewers a compelling and exquisite balance of color, form, and meandering shapes that commemorate the spirit of creativity in contemporary art.
The exhibition continues through April 30, 2020. For more information on this Westchester-based New York artist, please see
Jill Krutick's event page.
About Jill Krutick
As a young painter and musician, later as a media executive and board member, the arts always played a central role in Krutick's life. In 2010, she began studying at the Art Students League, abandoning her career as a successful Wall Street analyst and corporate executive to pursue her passion for painting. Life experiences, from covering the media industry to parenthood, inspired themes of cartoons, children's book characters and the playful incorporation of mass media imagery into her work. Krutick has transformed from a structured business world to the freedom that comes with being a full-time artist exploring a journey of creativity.
About Alex Gallery
Founded in 1985 by Alex Gaetan, Alex Gallery is a leading commercial art gallery in Washington, D.C., featuring contemporary American and European painting, sculpture, and work on paper. The gallery represents artists who have exhibited abroad and sold at international auctions. The gallery was recently selected for the 2019 Best of Washington awards in the Art Dealers & Galleries category.
The Alex Gallery and Gallery A are co-located at 2106 R Street, Washington, DC in a neighborhood that includes about 10 art galleries and three museums: the Phillips Collection, Anderson House, and Woodrow Wilson House. Galleries hours are: Tuesday-Saturday 11:00-5:00 pm, and by appointment. Explore the diverse holdings at alexgalleries.com or call (202) 667-2599 for more information.
Contact
Jill Krutick Fine Art
Jill Krutick
914-522-0420
jillkrutickfineart.com

Contact