Trudy Elizabeth Taul Harris Honored as a Woman of the Month for July 2021 by P.O.W.E.R. - Professional Organization of Women of Excellence Recognized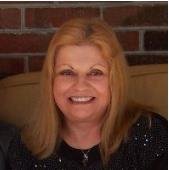 Fort Worth, TX, September 01, 2021 --(
PR.com
)-- Trudy Elizabeth Taul Harris of Fort Worth, Texas has been honored as a Woman of the Month for July 2021 by P.O.W.E.R. (Professional Organization of Women of Excellence Recognized) for her outstanding contributions and achievements in the field of information technology. Each month, P.O.W.E.R. features women to represent their professions and industries due to their expertise and success in their chosen specialty.
About Trudy Elizabeth Taul Harris
Trudy Elizabeth Taul Harris has been in the IT arena for almost 25 years. Currently, Trudy is an IT contractor responsible for database programming and development, ETL, and data analysis, including VBA (Visual Basic for Applications).
Trudy went into database work as she enjoys the work and rewards. She began her career as a data analyst/access report developer at Carlisle & Gallagher Consulting Group. She then served as a senior report data analyst at ICONMA and a supply and operations analyst at The Fountain Group. Trudy then worked as a business analyst at Frontier Communications, an MS access database/VBA Programmer under contract with Rexel, and an information security analyst-4 at Mitchell Martin Inc. She did freelance work as a database developer/report programmer and then served as a programmer with UPS.
Ms. Taul Harris attended Trident Technical College for Computer Science. She received her B.A. in English from the College of Charleston and her M.A. in Information Technology from Webster University in 1996. Prior to becoming an IT database programmer, she ran her print shop, Coastal Printing, in Charleston, South Carolina. Before that, she was a nuclear pipefitter at the Charleston Naval Shipyard.
Trudy is also a professional astrologer. She belongs to the American Federation of Astrologers and The Astrological Association in London, England. In her spare time, Trudy enjoys sports, travel, astrology, reading, music, and walking her dogs.
About P.O.W.E.R. Magazine (Professional Organization of Women of Excellence Recognized) and Powerwoe.com
P.O.W.E.R. - Professional Organization of Women of Excellence Recognized is an organization and an online community. P.O.W.E.R. Magazine is a digital and exclusive print magazine featuring celebrities and everyday hardworking professional women. Our mission is to provide a powerful network of women who will mentor, inspire, and empower each other to be the best they can be. Through our valuable services and collaborating with like-minded professionals, our members can potentially gain the recognition and exposure they deserve, as well as obtain knowledge from those who have already achieved success.
Contact
P.O.W.E.R. (Professional Organization of Women of Excellence Recognized)
S. K. Koop
516-365-3222
www.powerwoe.com
Ellen Gold

Contact