Emily Rockwell Skin Clinic Brings Chic Skincare Sophistication to Delaware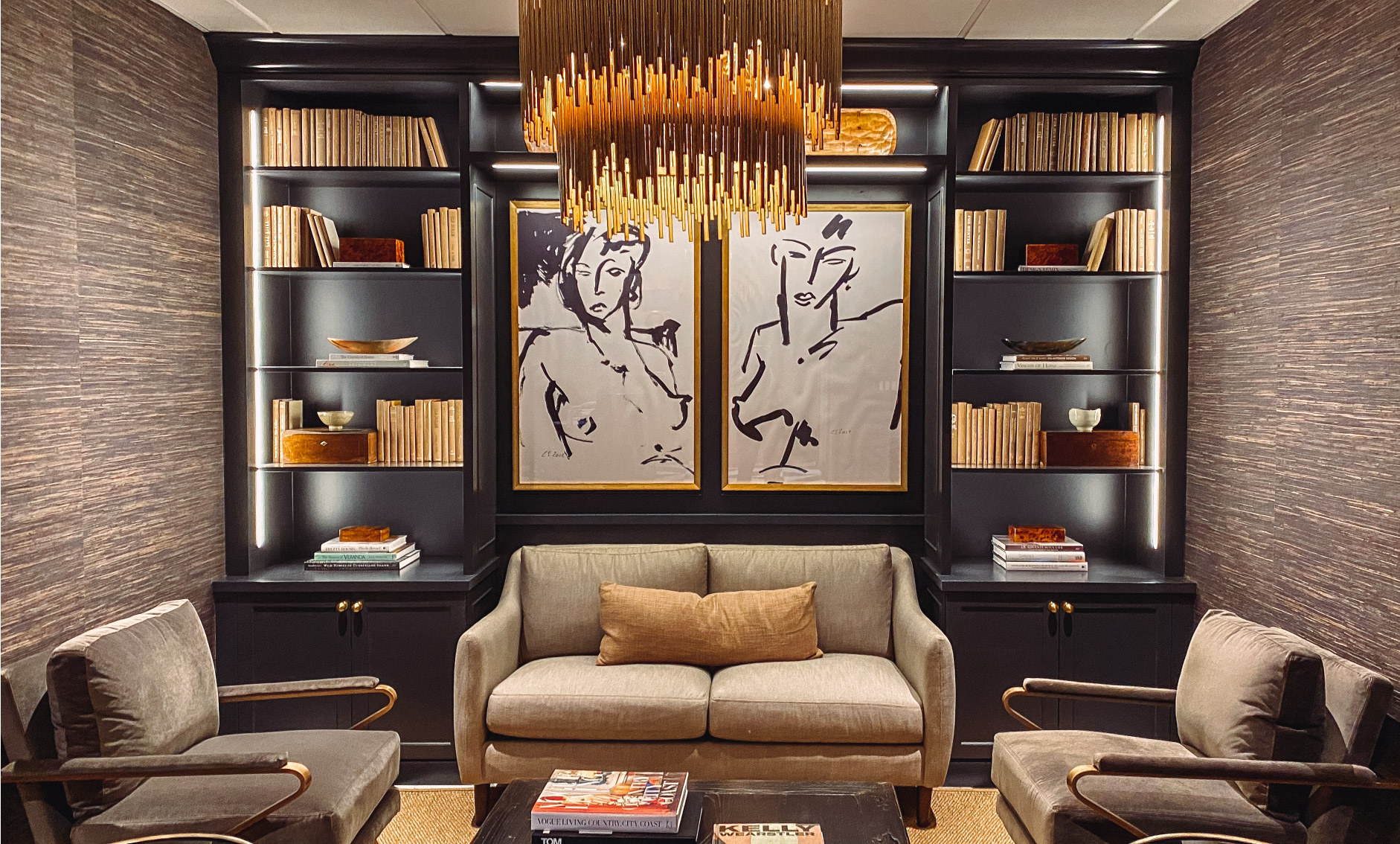 Wilmington, DE, November 10, 2021 --(
PR.com
)-- The Emily Rockwell Skin Clinic in Wilmington, Delaware is debuting a new look and new office to patients and the public this week, bringing elegance, luxury and concierge skincare services to the area. Inspired by old world European architecture and modern NYC glam, owner and founder Emily Rockwell, has designed a cozy, intimate skincare experience like no other in Delaware. Individuals will have the opportunity to have high-end skin treatments, such as Botox, fillers, medical Hydrafacials, chemical peels and customized medical skincare regimens in a classically-cool and cozy atmosphere.
"I really wanted to create an experience and a feeling. It's about an experience that's rooted in concierge service, elegance, and luxury. I am very much inspired by the chic boutique hotels you find in New York or even in Europe. To me, there's nothing better than being treated really well in a beautiful setting. Our goal has always been to take the patient experience to the highest level- from the moment you walk through the doors to how you are cared for in our treatment rooms. I want everyone to walk in and say 'wow' and I want us to be the destination for the best quality care and aesthetic treatments," said Emily Rockwell, founder of Emily Rockwell Skin Clinic.
Emily's passion for helping others stemmed from her own physical pain. While she dealt with acne for many years, Emily also suffered from TMJ (temporomandibular joint disorders) and headaches, for over 10 years. She had tried various other treatments like physical therapy, dental appliances, massage, and steroid injections, none of which worked. That's where Botox came in. She began getting Botox injections into the masseter muscles every 3-4 months and started to notice significant pain relief. When it came to Emily's acne, everything changed when she discovered the power of Dr. Obagi's ZO Skin Health product line (which has now become the product line the Skin Clinic offers exclusively). Emily knew that if there were others suffering like she had, then they would greatly benefit from having a space to share their skincare woes and finally get relief.
In 2017, Emily opened her practice in Wilmington, in the current office building her new, larger office resides in. Over the last four years, Emily has been sought after by hundreds of individuals looking to improve their skin health. She has committed herself to continual learning by training internationally with some of the world's top aesthetic injectors and skin specialists. Emily has been named a Top 100 Aesthetic Injector in the U.S. for three years in a row and has truly been influential in helping patients achieve their skincare goals.
Emily hopes her new office will act as a destination for relaxation and rejuvenation. Patients will be treated to a one-of-a-kind, personalized experience. In the new year, Emily will be adding innovative, cutting-edge treatments to continue to provide high-end skin treatments to the community and beyond.
For more information, visit
emilyrockwellskin.com.
Emily Rockwell graduated from the University of Virginia with a Bachelor of Science in nursing in 2010, and she received a Master of Science in nursing from the University of Pennsylvania in 2015, graduating as an adult-gerontology primary care nurse practitioner. In 2017, Rockwell opened The Emily Rockwell Skin Clinic in Wilmington, Delaware. The clinic specializes in high-quality skin treatments from Botox, fillers, and customized medical skin care regimens to medical Hydrafacials and peels. She is one of the Top 100 Aesthetic Injectors in the country, has been a top five volume producer for ZO Skin Health for the past three years, and is a sought-after source for the media.
Contact
BC Public Relations
Barrie Cohen
303-900-7505
www.bcpublicrelations.com

Contact