Streit Group Launches Armoured Vehicle Manufacturing and Assembling Facility in Uganda
Streit Group in partnership with NEC held a successful two-day launch of the NEC- Streit Armoured Vehicle Factory at the shores of Lake Kyoga in Nakasongola, Uganda.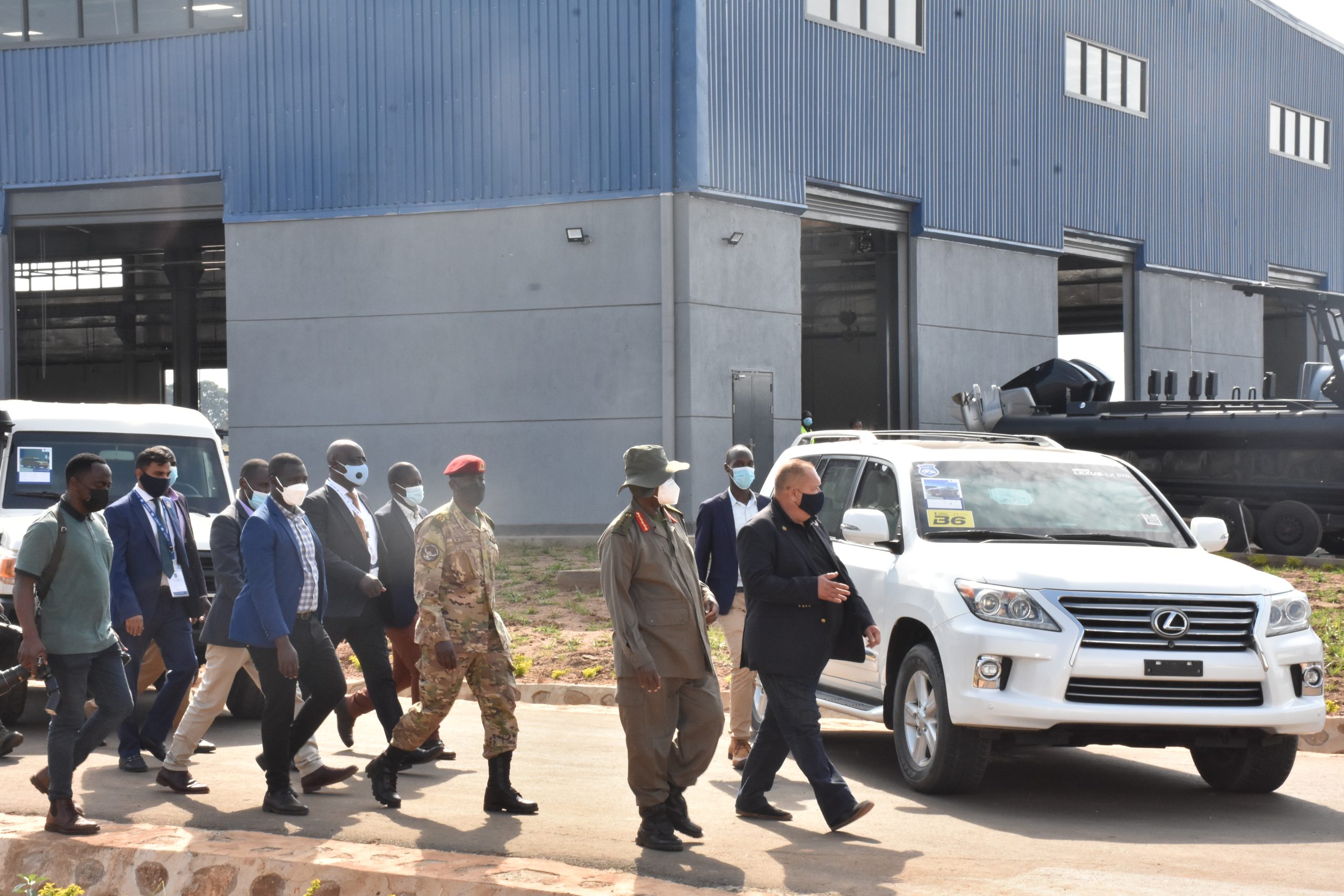 Ras al Khaimah, United Arab Emirates, February 28, 2023 --(
PR.com
)-- Streit Group in partnership with NEC held a successful two-day launch of the NEC- Streit Armoured Vehicle Factory at the shores of Lake Kyoga in Nakasongola, Uganda. The facility's opening ceremony held on 27/07/2022 and 28/07/2022 was graced by top guests like the President of Uganda, His Excellency Yoweri Kaguta Museveni, the Minister of Defence and Veteran Affairs Hon Vincent Bamulangaki Ssempijja, the Chief of Defence Forces General Wilson Mbadi, the Managing Director of National Enterprise Corporation (NEC) Lieutenant General James Mugira, The Chairman of Streit Group Mr. Guerman Goutorov, State Ministers, Members of Parliament, members of the press, among other members of the general public.
Streit Group partnered with Uganda People's Defence Force's National Enterprise Corporation (NEC) to form NEC- Streit Uganda Limited which is the joint company supervising the facilities.
In a two-day opening ceremony, the Chairman of Streit Group, Mr. Guerman Guotorov, welcomed the guests and expressed his gratitude to the people of Uganda for the warm welcome.
Mr. Guotorov further noted that the launch was a very special day in the history of Uganda and the government of this great nation emphasizing that it has once again shown commitment and determination to bring significant infrastructural development that will boast the economy and improve security for the people of Uganda and the African continent.
"When I was asked why I chose Uganda, I said it is because of the great leadership of President Yoweri Kaguta Museveni and his team. Uganda as a country has achieved a lot and has a vision for further development, it is a peaceful country and above all is committed to grow economically. I have been to several African countries and the leadership and hospitality I found in Uganda is exceptional," Mr. Guotorov said.
He concluded by giving a vote of thanks to the General Manager of National Enterprise Corporation Lieutenant General James Magira noting that without him, the project wouldn't have been a success.
He also highlighted some of the economic benefits that the factory will give the nation and some of these include;
• Creating employment opportunities
• Contributing to Uganda's GDP increase by paying taxes
• Widening tax base
• Promoting Uganda as Africa's leading armoured car manufacturing country
• Reduction in crime
• Protect citizens
President Museveni, who was the chief guest, inaugurated the facility on the first day of the event said that, soon, the UPDF will stop buying vehicles from abroad but rather locally since the country has built capacity through the two armoured vehicle factories.
Among other speakers was The Chief of Defence Forces, General Wilson Mbadi who described the factory as another milestone in Uganda's defense technological progress.
"By building a self-reliant defence industry, we are capable of securing Uganda and also supporting the economy. This will also help us tackle the problem of economic irrationality by consuming what we don't produce and producing what we don't consume. It will help us apart from technology transfer, do local capacity building, save foreign currency and enhancing mobility, firepower, protection, and operation efficiency," General Mbadi said.
The NEC Managing Director, Lt. Gen James Mugira also noted that the factory is the only one in the region.
"The on job practical training has equipped UPDF personnel from the armored and motorized infantry brigade with requisite skills to manage the facility and save costs to hire experts for the same job," Lt Gen Mugira said.
"We will be manufacturing luxury armored vehicles for VIPs but also manufacture police vehicles, armored ambulances, and bullion vans. Therefore, police, Bank of Uganda, private security organisations, VIPs, and commercially important persons will benefit from this factory," he added.
The second day was inaugurated by the Minister of Defence and Veteran Affairs Hon Vincent Bamulangaki. In his speech, he thanked the Private Security Companies for showing interest in Uganda's armoured vehicles.
"I have a lot of requests from companies and individuals who want to import armoured cars in Uganda. I will write back advising them to support our factory that is based here. If you buy in Uganda there is no need for a license or permission from me," said Hon Ssempijja.
Streit Group chairman Mr. Geurman Guotorov (L) with the President of Uganda His Excellency Yoweri Kaguta Museveni and guests inspecting the already manufactured amoured vehicles on 27.07.2022 at the opening ceremony in Nakasongola. Photo/courtesy Streit Group
Streit Group's product range includes Armoured Personnel Carriers (APCs), which include Cougar, Cobra, and other models ranging in mass from six to 16 tons, which are in service with a number of African militaries, including Burkina Faso and Mali and many others.
The beautiful event was crowned by Namibian musician Lazarus Shiimi popularly known by his stage name Gazza. With songs like "Chelete," "Tufike Apa," "Uuyuni" and get on it among others he gave a great performance that got most of the guests to loosen up and dance the evening away.
Click here to watch a summary of the opening ceremony:
https://www.youtube.com/watch?v=V1oAmivdN_c
About Streit Group
Streit Group is a privately owned armored vehicle manufacturer and is considered to be a global leader in the industry, with 30 years of experience. With our 5 state-of-the-art production facilities and expert workforce of over 1,200 people worldwide, we produce armored vehicles such as armored personnel carriers (APCs), cash-in-transit, and luxury and security vehicles.
For further information and inquiries, please contact:
Marija Cerauskaite | Marketing Manager
M: +971-509299563 | E: marija.cerauskaite@armored-cars.com
Streit Group | Armored Vehicle Manufacturer
P.O. Box 54509, Rakez, United Arab Emirates
Contact
Streit Group
Marija Cerauskaite
00971509299563
www.armored-cars.com

Contact