HGraph.io and pieFi Partner to Bring Lightning-Fast Data to hashgraph.name and Upside.coop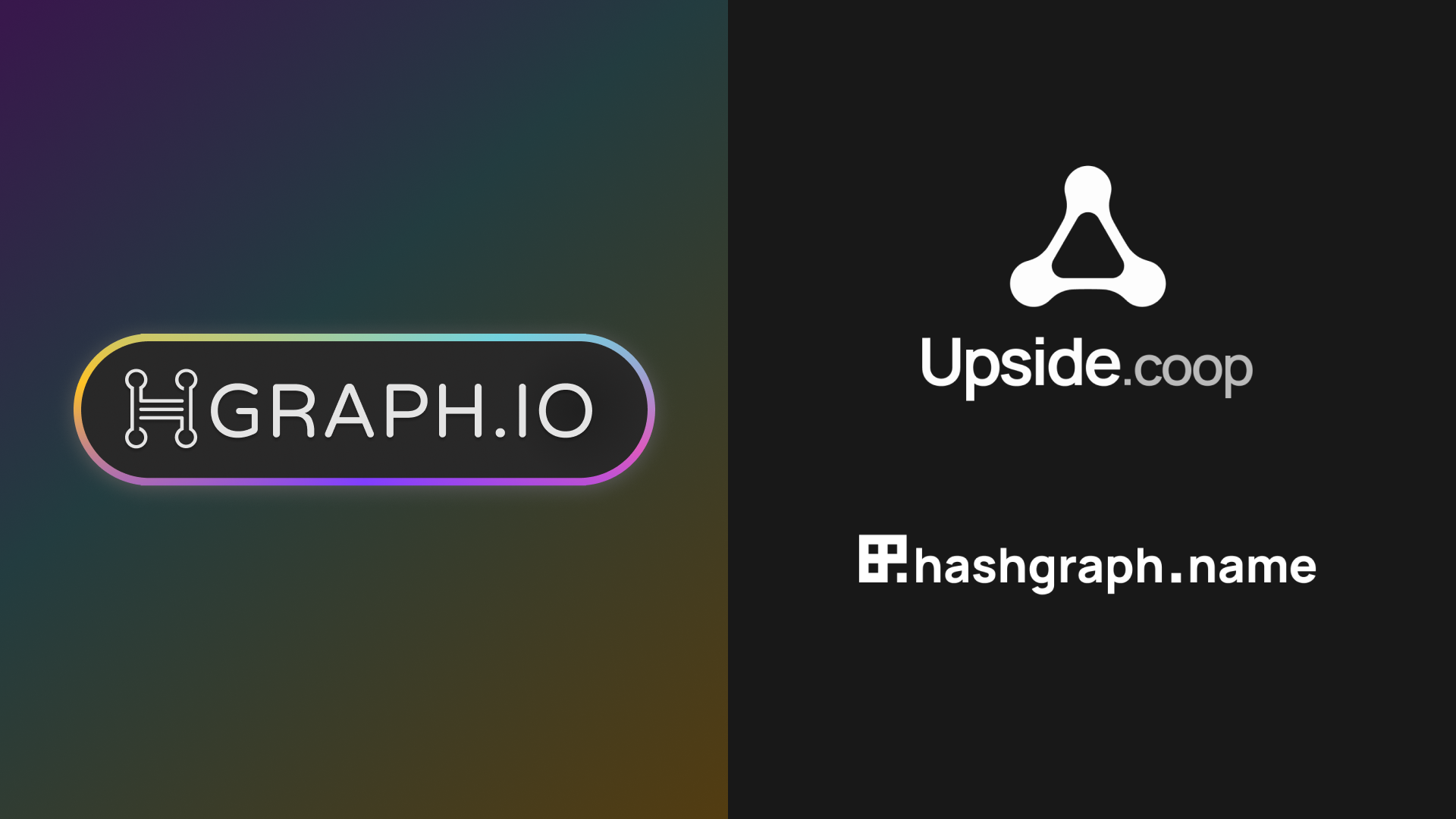 Denver, CO, March 02, 2023 --(
PR.com
)-- Hgraph.io has partnered with pieFi, the creator of Upside.coop and hashgraph.name, as an official data provider for both services. This collaboration will unlock easy access to complex aggregate data and create unique data subscriptions with ease.
Hgraph.io is building a revolutionary new platform that is set to transform the world of Web3 adoption and usage. As a result of this partnership, pieFi will now be able to leverage the exceptional capabilities of Hgraph.io to deliver even more stable and scalable services to their customers. Hgraph.io's innovative technology, designed for intense data aggregation and scale, provides pieFi with the tools they need to build cutting-edge services that are capable of real-time updates from the network.
"What Hgraph.io has done for data accessibility on the Hedera network is nothing short of impressive. Bringing the power of graphQL to a network poised to be the enterprise solutions chain is one of the strongest value propositions I have seen in web3. We're excited to implement Hgraph.io and work together in more ways that support Upside.coop and hashgraph.name in the future." -Nate Western, Head of Web3 at Upside.coop and hashgraph.name.
Hgraph.io co-founder Patches said, "We're very proud to partner with such an incredible company like pieFi. The innovation they're bringing to tokenization of companies is unlocking new possibilities for the entire Web3 industry. Working together, they will lead the way in the rapidly evolving world of Web3, delivering innovative solutions that meet the evolving needs of their customers from tokenization to naming service optimization."
Contact
Hgraph.io
Patches Smith
(307) 683-0983
https://hgraph.io

Contact