Frying Pan Tower Adventure Trip for 2 Fundraiser
You could win an adventurous 3-day/2-night stay for two at Frying Pan Tower.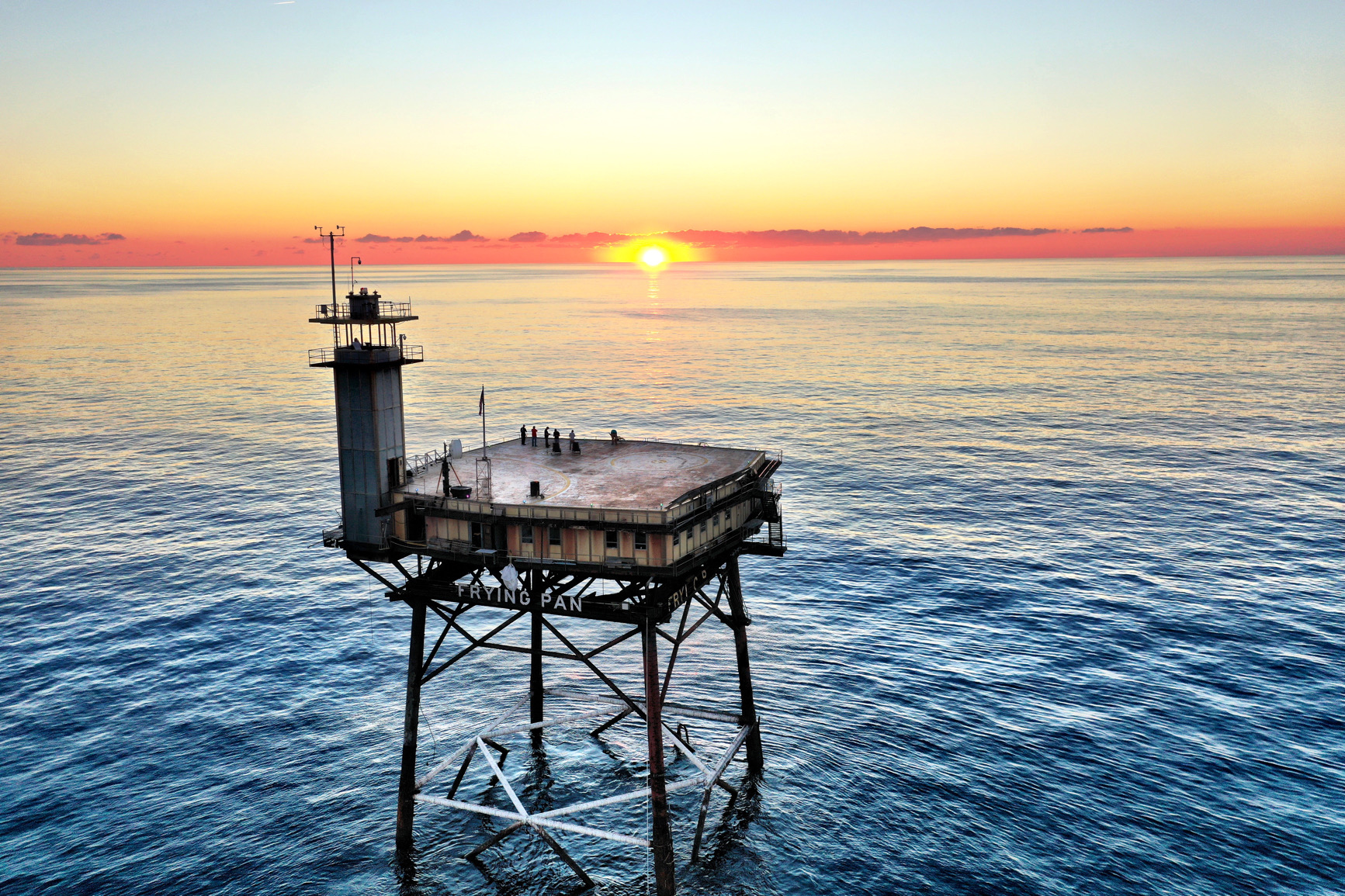 Charlotte, NC, March 06, 2023 --(
PR.com
)-- FPTower Inc. is excited to announce its first major fundraiser aiming to restore the historic Frying Pan Tower, a landmark for seafarers since it was decommissioned from the U.S. Coast Guard in 2004.
fptower.org/adventure-trip-fundraiser-raffle/
A winner will be randomly selected to win an adventurous 3-day/2-night stay for two. The prize includes helicopter or boat transportation to and from the Frying Pan Tower which is in the Atlantic Ocean, 34 miles off the coast of North Carolina. The winner and their guest will also enjoy temperature-controlled accommodations, a personal chef, access to various activities including deep sea fishing in the Gulf Stream or SCUBA diving nearby shipwrecks, among other activities. If the lucky winner purchased a "Double Your Fun" coupon, the prize includes two additional guests for an ultimate adventure for four.
"Proceeds from the fundraiser will be used to restore Frying Pan Tower so we can preserve the historic landmark and continue to provide safety for mariners, do marine research, and be a destination for adventurers," said Richard Neal, Executive Director for FPTower Inc. "Our goal is to raise funds to make major repairs including replacement of the water-level cross pipes, repair main support trusses, build new water level access stairs and walkways, and replace the tall corner tower lantern room windows."
For years, Frying Pan Tower has been welcoming adventurers, researchers and providing a unique experience, while also raising awareness of ocean conservation efforts.
About FPTower Inc.
All restoration projects are volunteer-driven and coordinated by FPTower Inc., a federal and state (NC) registered non-profit organization dedicated to restore, protect, and preserve Frying Pan Tower.
Contact
FPTower Inc.
Richard Neal
704-907-0399
fptower.org

Contact