"Resurrecting Forest Grove" Premieres on Giant Screen
"Resurrecting Forest Grove" celebrates the rebirth of a 150-year-old historic schoolhouse that was doomed to collapse. The documentary premieres on the Putnam Museum Giant Screen September 23.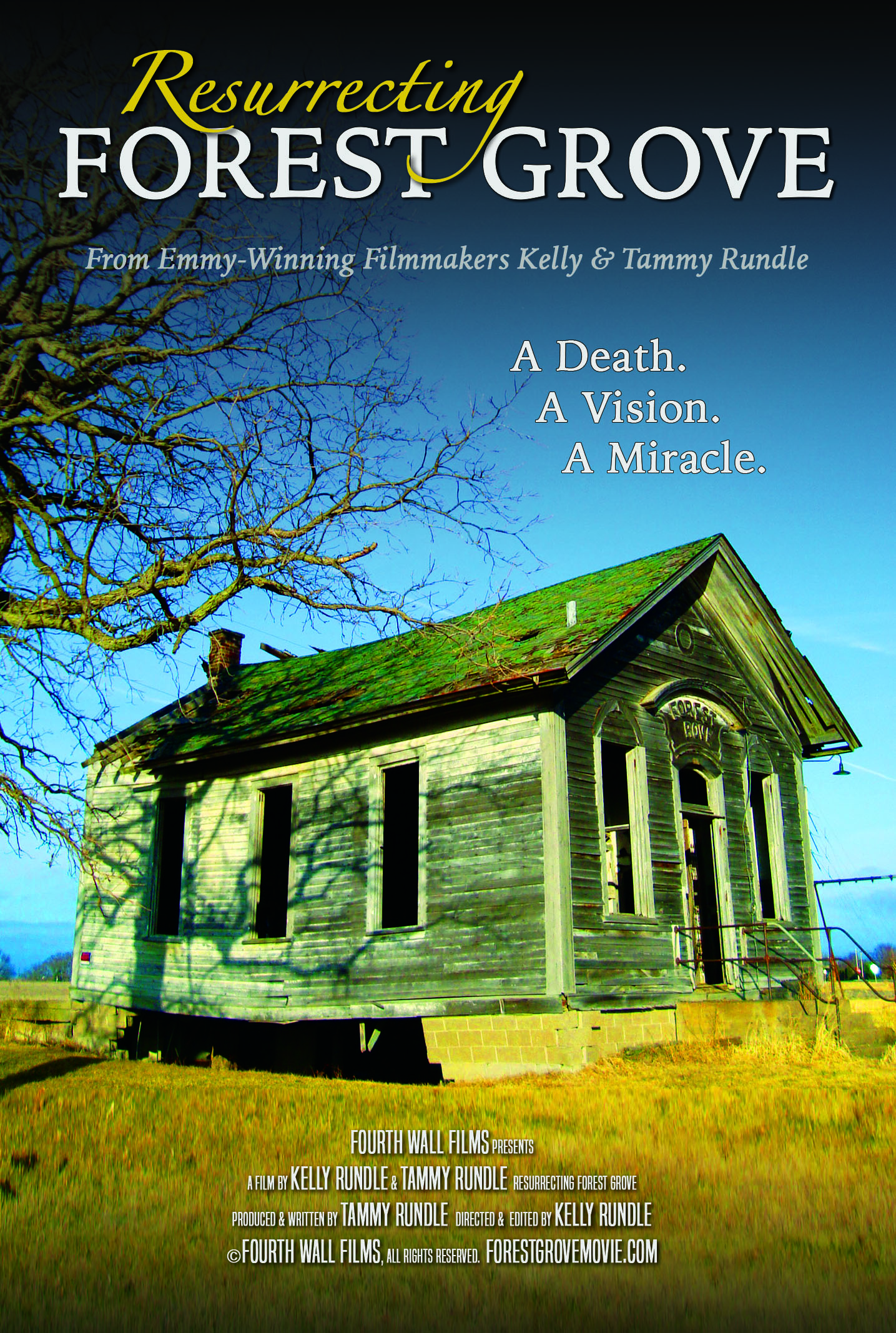 Davenport, IA, September 19, 2023 --(
PR.com
)-- In celebration of the 150th anniversary and the decade-long rehabilitation of historic Forest Grove School No. 5, Emmy award-winning filmmakers Kelly and Tammy Rundle of Fourth Wall Films will premiere their new documentary "Resurrecting Forest Grove" on Saturday, September 23, at 2 p.m. and 5:00 p.m. on the Giant Screen at the Putnam Museum, 1717 W. 12th Street, Davenport, Iowa. A "Talk Back" with the filmmakers and other film participants will follow the documentary. Premiere pre-show entertainment begins at 1 p.m. with the Corey Kendrick Jazz Trio. Advance tickets are recommended.
The Rundles first visited Forest Grove School in Bettendorf, Iowa in 2009 while filming the decaying school in a blizzard for their Emmy-nominated historical documentary "Country School: One Room – One Nation." The school appeared to be on the brink of collapse.
In 2012, a small group of preservationists stood before the hollowed-out shell of the unique and historic 1873 Forest Grove School No. 5 and decided it could, and should, be saved.
"Resurrecting Forest Grove" cinematically tells the dramatic true story behind the seemingly-impossible task of restoring a vintage one-room school to its 1920s appearance. Footage and interviews gathered over a decade depict the problems they faced and the solutions they employed as they attempted to bring this decaying rural icon back to life. The surprises and successes of this challenging restoration project are intercut with a vivid historical portrait of the "Roaring 20s" in rural America.
"It has been an exciting experience to watch and document the 'resurrection' of Forest Grove No. 5 over the past decade," said producer Tammy Rundle. "It took a dedicated and hard-working group of visionaries to bring the school back to life. It is an inspirational story that will make you think twice about saying, 'It can't be done.'"
Forest Grove School Preservation was founded in 2012 and began restoring the weatherboards of the one-room school soon after. With assistance from Cedar Rapids architect Doug Steinmetz, volunteers worked from historic photos to reconstruct the structure's bell tower, windows and doors, foundation, roof, floors, and signage. The restoration project was featured in the National Trust for Historic Preservation's magazine, "Preservation," in 2018.
Funds were raised for the restoration effort through community events like pie auctions and trivia nights. Community members provided labor and materials at a discount or no charge, including donations of floorboards and slate chalkboards from three nearby schools, two of which had been demolished. Restoration of Forest Grove School No. 5 was completed in 2019. The schoolhouse is listed on the National Register of Historic Places.
Forest Grove School No. 5 is located at 24040 Forest Grove Dr., Bettendorf, Iowa and is open for public tours during the summer, or by appointment.
"Resurrecting Forest Grove" was partially funded by grants from Humanities Iowa, a state-based affiliate of the National Endowment for the Humanities, the Moline Foundation, Silos and Smokestacks National Heritage Area and Preservation Iowa.
Fourth Wall Films is a four-time regional Emmy award-winning independent media production company formerly located in Los Angeles, and now based in Moline, Illinois.
Contact
Fourth Wall Films
Tammy Rundle
309-797-0544
www.ForestGroveMovie.com

Contact