Sid Gold's "Very Eyes" Interlaces Lyric and Prose Poems with Abstract Paintings to Penetrate Humanity and Reflect on Our Times
Sid Gold's poetry book, "Very Eyes," alternates clear lyric and fractured prose poems. His young speaker's journey starts with a trip to Los Angeles before returning east. Now a mature adult, he reflects on love, poverty, desire, old age, promises and defeats--all the while absorbing the impact on his life of current social events, ancestral voices from the Jewish diaspora and the art of poetry. Ten of Gold's most vivid abstract paintings only enriches this reading experience.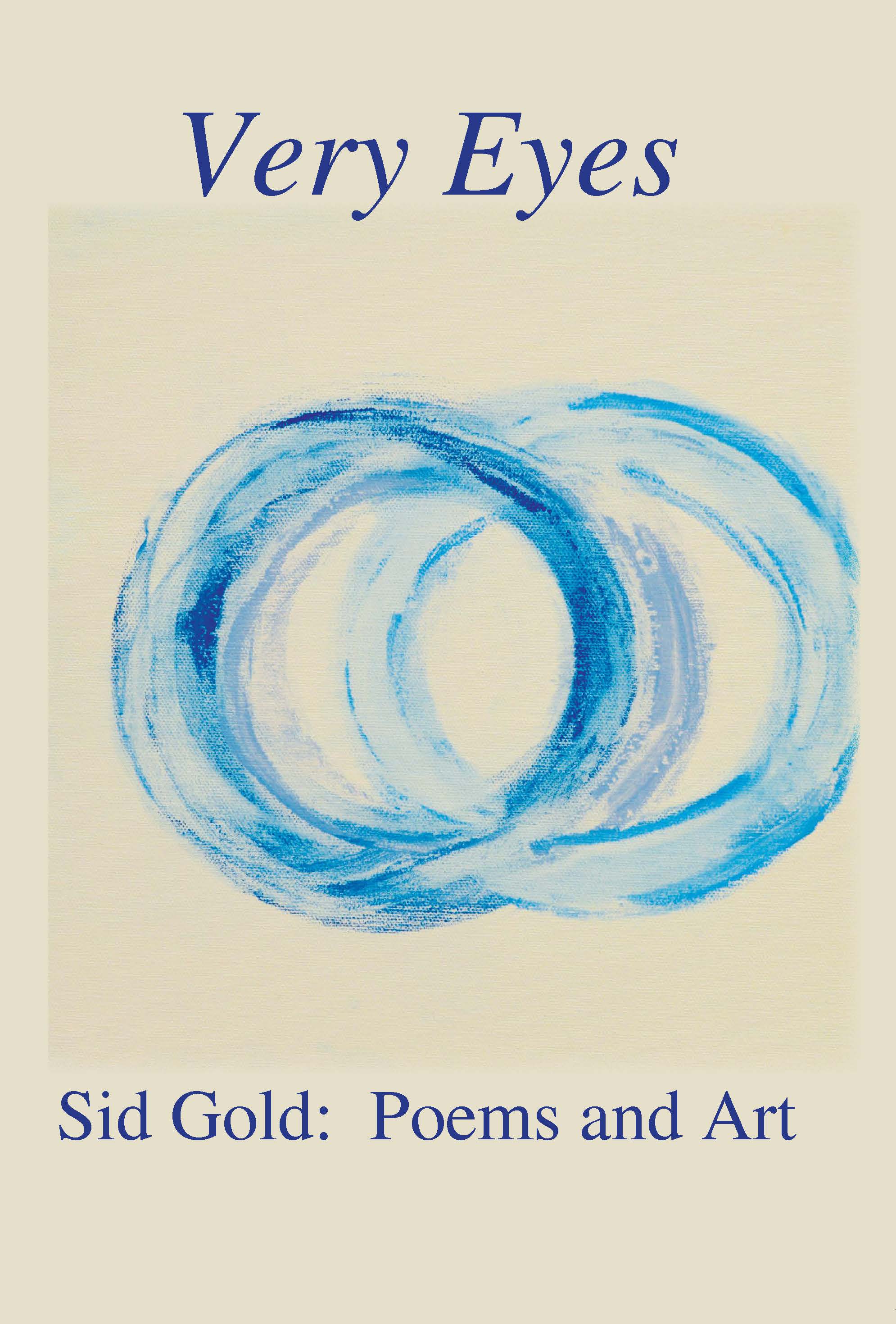 Groton, CT, September 22, 2023 --(
PR.com
)-- Sid Gold, noted Maryland poet, has released his fifth book, Very Eyes, which features, for the first time, ten of his most vivid abstract paintings. The new work alternates lyrical and prose poems. "Taking Off" launches the reader on a lyric trip the passionate young Gold takes to "My L.A.," where all highways are "named free / as if anything really is—going / in any direction you could point to." Later, back east, Gold's mature speaker reflects on his mortality and our shared human condition in, for example, "Human Song," "Lucky Lucky Me," "Another Nut," "Promises" and "Defeat" while simultaneously commenting on contemporary social challenges in "Poverty," "Storm Warnings," "Big Dogs" and "Season of the Rat," among others.
Looking deeper, the reader watches Gold absorb his cultural roots, the Jewish diaspora, most often related in prose poems. These moments are interwoven with insights into the craft of poetry, both in lyric and prose pieces. For example, "Very Very" asks: "Cannot desire & progress coexist?" Gold's answer? Desire "requires no set / time or preordained occasion." However, "Might not any sharpster, / slick as black ice on a two-lane, utilize/ his sleight-of-hand to cause a shiny bauble / to vanish before your very very eyes?" The following poem, "Eyes," ends with this sober line: "(As) If a good night's sleep were only / a matter of lying down & shutting one's eyes."
Most readers will not be able to. Richard Peabody, editor of Gargoyle Magazine writes: "I believe this 'glittering dance' of his art and poetry will provoke and delight." Adds Patric Pepper, publisher of Pond Road Press: "Read Very Eyes the way you read the constellations of the night sky; Gold has masterfully connected the dots."
Published by Poets' Choice, an integral part of the William Meredith Foundation, Sid Gold's timeless work offers readers a working guide through today's turbulent times.
Readers can
purchase
"Very Eyes" at bookstores everywhere or online at
http://williammeredithfoundation.org
.
For additional information or media inquiries, contact Richard Harteis, president, at 860-961-5138.
Contact
Poets Choice Publishing
Richard Harteis
860-961-5138
www.poets-choice.com
www.WilliamMeredithFoundation.org
poets-choice.com

Contact