Mark Graban's Latest Book, "The Mistakes That Make Us," Wins Prestigious Awards at 2023 Goody Business Book Awards
Mark Graban's book "The Mistakes That Make Us" has won awards at the 2023 Goody Business Book Awards in both the Business: Problem Solving and Leadership: Team Building categories. The awards recognize the book's impact on fostering a culture of learning from mistakes within organizations. Graban, known for his significant contributions in business improvement, expresses gratitude, noting the awards reinforce the positive influence of his work.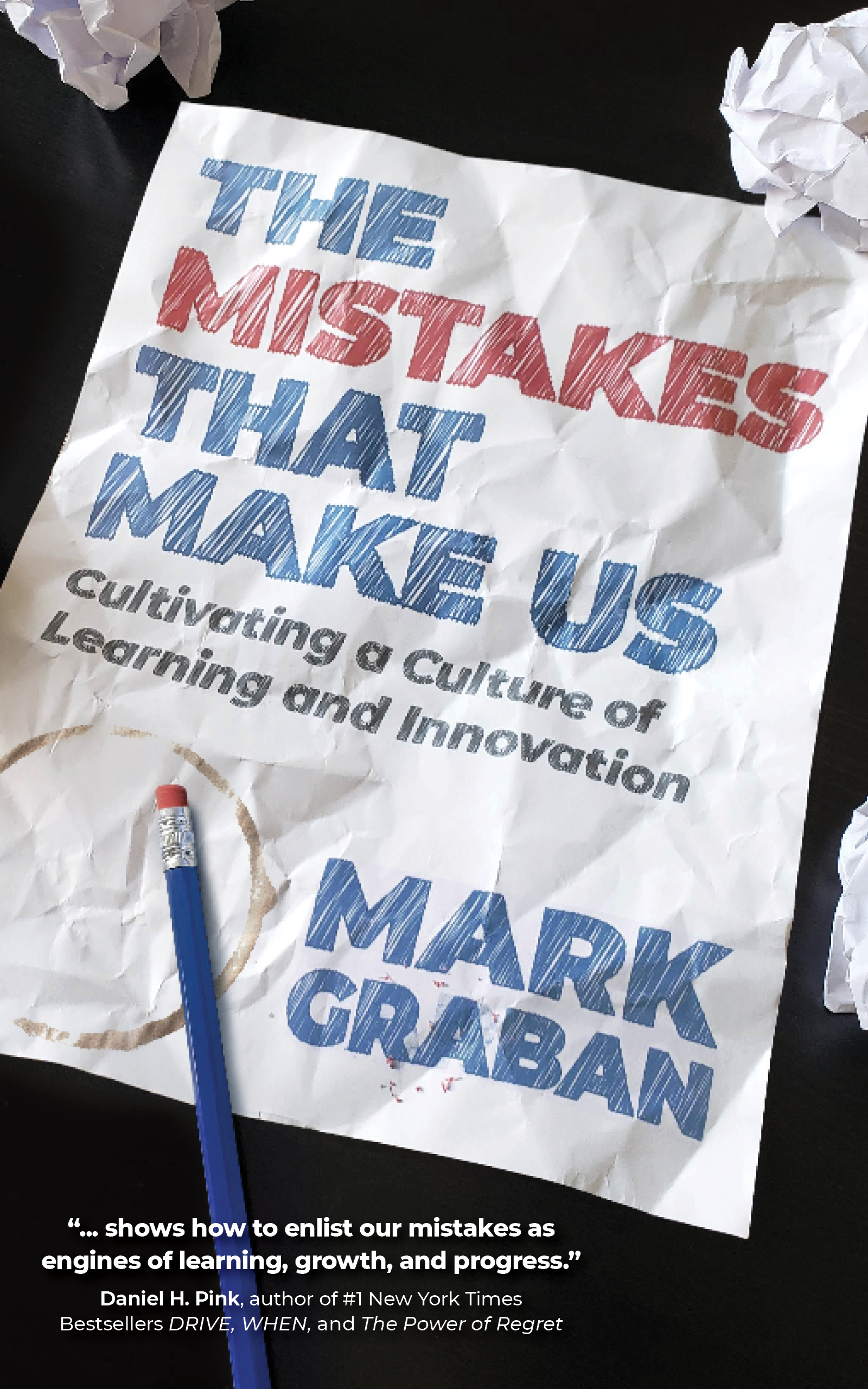 Colleyville, TX, November 20, 2023 --(
PR.com
)-- Mark Graban's critically acclaimed book, "The Mistakes That Make Us: Cultivating a Culture of Learning and Innovation," has been honored with two prestigious awards at the 2023 Goody Business Book Awards. This landmark publication has been named the Winner in the Business: Problem Solving category and a Finalist in the Leadership: Team Building category, recognizing its profound impact on business and leadership practices.
Mark Graban, a seasoned consultant and a thought leader in the field of business improvement based in Cincinnati and Dallas, expressed his gratitude for the recognition: "Receiving these awards from the Goody Business Book Awards is a great honor. It reinforces the positive effect that 'The Mistakes That Make Us' has had on readers and leaders in various sectors. These acknowledgments further my resolve to help organizations foster workplace cultures that embrace learning from mistakes."
Each year, the Goody Book Awards are bestowed upon authors who make notable contributions to literature with a focus on social impact. These awards highlight the voices of authors dedicated to making a difference through their words and ideas. Graban's book, which offers insightful strategies for fostering a culture of learning and innovation within organizations, stands out as a testament to his expertise in the field.
Liz H. Kelley, founder of the Goody Business Book Awards," said, "[Business Problem-Solving] was a very competitive category, and our judges loved how your book is helping others create a culture where it's ok to admit mistakes, learn from them, and then use the experience to propel you forward. Your crumpled paper book cover graphics with the pencil and eraser also speak volumes and catches your attention."
"The Mistakes That Make Us" delves into the often-overlooked aspect of embracing mistakes as learning opportunities. Through his extensive experience as a consultant, speaker, and author, Graban provides practical advice on transforming errors into valuable lessons that drive progress and innovation. His approach resonates deeply with leaders and teams striving for continuous improvement in a rapidly evolving business landscape.
Two of Graban's previous books, "Lean Hospitals: Improving Quality, Patient Safety, and Employee Engagement" and "Healthcare Kaizen: Engaging Frontline Staff in Sustainable Continuous Improvements" (co-authored with Joe Swartz) were recipients of the Shingo Professional Publication Award from the Shingo Institute at Utah State University.
The dual recognition at the Goody Business Book Awards is a significant milestone in Graban's career, highlighting his commitment to empowering individuals and organizations through his innovative ideas and practices. His book is not only a guide for business improvement but also a beacon for those seeking to navigate the complexities of leadership and team building in the modern world.
The book was endorsed by business leaders and management experts, including:
• Rich Sheridan, CEO of Menlo Innovations
• Steven J. Spear, Adjunct Professor at the MIT Sloan School of Management
• Daniel H. Pink, #1 New York Times bestselling author of DRIVE, WHEN, and THE POWER OF REGRET
• Zeynep Ton, Professor of the Practice at MIT Sloan and President of the Good Jobs Institute
• Jim McCann, founder & chairman, 1-800-FLOWERS.COM, INC.
• Karen Martin, President & Founder TKMG, Inc. and TKMG Academy, Inc.
In this groundbreaking work, Graban overturns traditional views on mistakes, portraying them as catalysts for innovation and positive change. By weaving together compelling stories and examples from diverse fields - from Toyota's manufacturing floor to software companies, healthcare institutions, and even insights from a former NFL player and a "Shark" from "Shark Tank" - the book illustrates the universal benefits of rethinking our approach to errors.
Central to Graban's message is the concept of iteration: small, early mistakes are stepping stones to success. This approach not only fosters continuous improvement and growth but also champions the creation of a supportive environment where mistakes are openly shared and learned from.
"The Mistakes That Make Us" is more than a book; it's a guide to cultivating a mindset that embraces learning from mistakes. It also provides practical strategies for leaders to foster a culture of psychological safety and constructive responses to mistakes. This award celebrates the book's significant contribution to reshaping the narrative around mistakes in the business world and beyond.
For more information about Mark Graban and his award-winning book, "The Mistakes That Make Us: Cultivating a Culture of Learning and Innovation," please visit www.mistakesbook.com.
Contact
Constancy, Inc.
Mark Graban
817-372-5682
markgraban.com

Contact