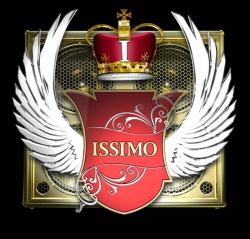 Toronto, Canada, June 19, 2008 --(
PR.com
)-- Issimo Live Music (ISSIMO), a Canadian-based concert and major event production company, has announced today that they will be producing a series of concerts across the Canadian markets this summer featuring artists such as 50 Cent, G-Unit, Sean Paul and Akon, among others.
Known for their ability to deliver top artists in highly produced concerts and events, ISSIMO's line up of for the 2008 Summer Season kicks off with two shows by internationally renowned multi-platinum recording artist 50 Cent with G-Unit. The first event will take place on Saturday, June 21, 2008 at the Sudbury Arena in Sudbury, Ontario, followed by an upfront and personal concert event by the same at Circa in Toronto on Sunday, June 22, 2008, presented by MuchMusic.
Other upcoming events include:
50 Cent / G-Unit presented by MuchMusic
July 12, 2008 Foothills Stadium, Calgary, AB
July 13, 2008 Shaw Conference Centre, Edmonton, AB
Sean Paul
July 11, 2008 The Roxx Concert Theatre, Barrie, ON
Sudbury Summer Jam – Artist Line-up TBA
July 13, 2008 Sudbury Arena, Sudbury, ON
Based in Toronto Canada, Issimo Live Music is headed by seasoned live event producer and promoter Simone Sestito. The company has also announced their plans to expand into the U.S. Markets when they open their U.S. division in Los Angeles in July of 2008.
"We are extremely pleased that such great artists as 50 Cent, G-Unit, Sean Paul and Akon have signed on to be a part of ISSIMO's Canadian concert series this summer," said Simone Sestito, Issimo's Founder and C.E.O. "We have managed not only to bring these international recording stars to the masses in major Canadian markets, but also to those cities that have never seen such major names appear in their locale. We look forward to expanding our operations to America later this year, with a line up of international superstars in the genres from hip hop and R&B to Rock and Top 40."
ISSIMO's expansion to Los Angeles will place in early July of 2008 and will serve as their center of operations for the Americas.
For further information on Issimo Live Music and their upcoming events, please visit www.issimo.net.
###