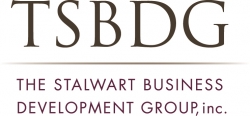 Washington, DC, June 23, 2008 --(
PR.com
)-- The VETS Group, Inc. / The Stalwart Business Development Group announces SBA PatriotExpress Loan Briefings in Washington, DC
The SBA PatriotExpress Loan Initiative marks its one year anniversary with more than $150 Million in loans funded. The VETS Group, Inc. working in collaboration with The Stalwart Business Development Group is helping to keep the momentum going by providing free SBA PatriotExpress Loan Briefings.
The first SBA PatriotExpress loan briefing is scheduled for Wednesday July 9, 2008 at 10:30 am at the 64 New York Ave., NE, Room 3066, Washington, DC 20002. The briefings are scheduled on the 2nd and 4th Wednesday. Registration is required.
To register, go to
http://www.tsbdg.com/index.php?do=ListEvents#
.
Who should attend?
Eligible military community members interested in Starting a Business; Expanding an existing Business; or Starting a Franchise.
Who is eligible to participate?
· Veterans
· Service-disabled veterans
· Active-duty service members eligible for the military's Transition Assistance Program
· Reservists and National Guard members
· Current spouses of any of the above
· The widowed spouse of a service member or veteran who died during service or of a service-connected disability
For further information, call (202) 671-2117 or visit the Website:
www.vetsgroup.org
or www.tsbdg.com.
Contact:
Name: Joe Wynn / Henrietta Robinson
Company: The Veterans Enterprise Training & Services Group, Inc. / The Stalwart Business Development Group, Inc.
Phone: (202) 723-0800 / (202) 671-2177
Fax: (202) 723-0886 / (301) 576-3662
Email:
info@vetsgroup.com
/
info@tsbdg.com
Web site: www.vetsgroup.org /
www.tsbdg.com
###