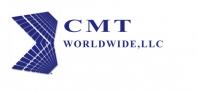 CMT Worldwide and Composite Materials Technology (CMT), headquartered in Marietta, GA, is a leading developer and manufacturer of innovative, high-quality composite and concrete poles. CMT serves three markets with our innovative engineered products:
· Lighter duty structures to lighting markets
· High performance poles for the Distribution Utility markets
· Multi-purpose products to the security and wireless networking markets
Langdale Industries, Inc. joined CMT to develop the next-generation pole for the engineered distribution pole market. CMT's patented Titan™ line of poles is manufactured from high performance lightweight concrete. The result is an incredibly strong high performance pole with excellent weight-to-strength qualities. Titan™ is the first truly new product to come to the distribution pole market in over 15 years."
Langdale has been a leading provider of wooden utility poles for over half a century. Langdale saw the need to bring an engineered product to the distribution marketplace that has a price and performance that compliments the wood distribution pole. Many utility customers need engineered materials to remain competitive in their individual markets. These products provide a range of options, including engineered products to serve our clients' specific applications. Langdale invested in CMT to combine its skills and resources to deliver engineered composite products to the market. Allen Sells, President of CMT Worldwide said, "Langdale has a great tradition of manufacturing excellence. We are pleased to partner with a respected company with a long tradition of satisfied customers."
Industrial products giant Owens-Corning Technical Fabrics also joined CMT and Langdale in the development and expansion of CMT's patented technology to a worldwide market. Owens-Corning Technical Fabrics has a prototype of CMT's production facility at its Alcala, Spain lab dedicated to assisting development for CMT's technology.
For more information contact:
Peter H. Mokhiber
Business Development
Phone: 770-329-4164
FAX: 770-509-5562
Email: pmokhiber@titanpoles.net
www.titanpoles.net