CMT Worldwide Eco-Titan Poles Successfully Completed ENA Fire Standards Testing at Western Fire Center Meeting Australian Brush Fire Requirements
The Eco-Titan Utility Distribution Pole successfully completed testing in accordance with ENA pole fire tests to insure proper application in Australia and other potential fire zones markets worldwide. Testing was conducted at the Western Fire Center.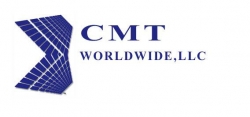 Atlanta, GA, May 14, 2010 --(
PR.com
)-- The Eco-Titan Utility Distribution Pole, the most environmental friendly distribution pole, completed the ENA (Energy Networks Association) fire testing. The large scale testing was developed in accordance with Australian Standard (AS) 1530.8.1 to replicate bushfire events where poles are exposed to contact with flame from the fire front as well as flame from adjacent burning vegetation. Fire testing was done following the ASTM D2898 accelerated aging process designed to simulate field conditions. The Energy Networks Association (ENA) test suite is expected by Australian utility authorities.
The poles were fire tested at the Western Fire Center in Kelso Washington. Mike White, Western Fire Center stated "He has not tested any product that performed as well, with less damage, to date to the ENA protocol suite." The testing incorporated a 60kW – 700C(1292F) and a 40kW ring burners to bring the pole to simulated brush fire conditions. The test samples exhibited minimal superficial surface changes and cooled to less than 50C 45 minutes test after completion. CMT Worldwide and Dulhunty Power will release the formal report upon completion.
The Eco-Titan pole is manufactured to be the most environmentally friendly, lowest carbon footprint manufactured pole product (Ipernica 2009). In addition, CMT Worldwide is aggressively pursuing all required test protocols to insure necessary application testing is performed to meet local governmental and utility standards.
The Eco-Titan Pole represents the first new pole product introduced in the in the world in over 17 years. Composite Materials Technology and CMT Worldwide have invested 10 years developing this patented ground breaking product. Utilizing Owen Corning Technical Fabrics Alkali Resistant Rovings and a high performance cement matrix, Titan delivers a superior cost competitive advantage, lower shipping costs and better performance over the products life. Additionally, all products include Radio Frequency Chips for remote tracking, quality control and maintenance.
Dulhunty Power Ltd, the technology licensee in Australia, constructed a purpose built production facility near Geelong in the state of Victoria. Poles from the new plant will be available in June and it is expected that the Titan pole will be a valuable option for Australian Utilities facing increasing bushfire events each summer. The tragic fires, which occurred in Victoria in February 2009 with huge loss of life, expose power lines to destructive conditions and loss of power due to burnt poles can increase risks to human life and property.
About CMT Worldwide, LLC, Marietta, GA
CMT Worldwide, LLC is the leading provider of Eco-Titan Pole technology to the worldwide market. CMT Worldwide was established in 2006 to assist in expanding market acceptance and market penetration and currently has licensees manufacturing in the United States and Australia.
About Dulhunty Power, Ltd., Melbourne VC, Australia
Dulhunty manufactures a wide range of transmission and distribution hardware. Additional fittings are being developed to complement the Titan pole which can also readily accept standard fittings designed for traditional wooden and concrete poles.
About Composite Materials Technology, LLC, Valdosta, GA
Composite Materials Technology is the leading provider of Titan poles for the utility, lighting and rail markets. Composite Materials Technology, a leader in cement composites and filament winding research for over 15 years, developed the original filament wound Titan cement composite technology. All products are designed to meet stringent standards in each market sector. Composite Materials is a subsidiary of Langdale Forest Products, a 115 year old Wood products company headquartered in Valdosta, GA
For More Information Contact
Peter Mokhiber, Marketing Communications, 770-509-5562 or email at pmokhiber@titanpoles.net ---www.titanpoles.net
###
Contact
CMT Worldwide, LLC
Peter Mokhiber
770-509-5562
www.titanpoles.net

Contact