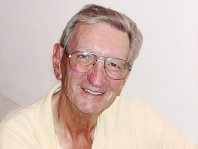 David Lehman began his career in radio broadcasting and theater (winning awards for his talent as an actor), and then went on into film and television before being asked to become a teacher at the studio where he studied his craft.
For over twenty-five years he has operated his own studio in Burbank, CA, coaching hundreds of actors who have gone on to appear in television and film. His name is known by Hollywood elite as a sought-after film acting coach, but he remains a modest and humble man--proud of his students and their accomplishments, while shying away from personal publicity.
He has taught acting classes and acting seminars around the country, but still maintains his regular weekly film acting class at his studio where he continues to encourage and nurture aspiring actors, as well as experienced working actors. Soft-spoken and full of stories and examples, he gently leads generation after generation of talent in their quest to be able to give a truthful and honest performance.
If you want your acting to not look like acting, you've come to the right place.