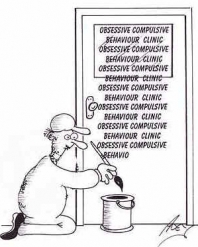 Hot Psychology Magazine provides penetrating articles and op-ed stories on the issues that "make we humans human."
We're a new magazine dedicated to bringing you "reach out and grab ya" articles from some of the most talented writers and editors on the planet. Go ahead...click one of the links on the left and you'll see what we mean. Our articles are designed to take a look at what it's like to be human these days, and since we're human (like you), we have an idea what we're talking about.
If that weren't enough, each monthly issue of the magazine is available in PDF format for about the price of a cup of coffee AND you can read it from your favorite electronic device or print it out for reading anytime you like. Should a six month or yearly subscription be more up your alley, the price is less than a night out with your Valentine so why the heck not?
Anyway, take a look around. We think you'll like what you see.
If you are interested in writing for us, please submit a sample of your work to info@hot-psychology.com and we'll make sure the appropriate people see it.
The Hot Psychology Team