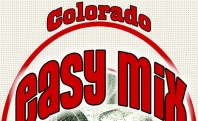 Colorlight Creative was started in 2008 by Terri Clauss as Color & Light Gallery. Terri, lifelong creative and English language instructor felt the need to provide more opportunities for local artists and creatives to reach the community. Through showings, events and workshops Color & Light Gallery forged a path in an unconventional location. At the end of 2009 Terri felt the vision could be better served without a store front and changed the name to Colorlight Creative. Under this name Terri is offering a number of creative and artistic services and products still with the intention of improving the quality of life through creative living.
Lightgirl Art and Design - Terri's artwork showing at Arco Iris Gallery 510 Santa Fe Dr 2/2010 and beaded jewelry designs available at Babooshka Salon 3225 E. Colfax
Colorlight Vignettes - Terri gets her shopping fix by finding great local art, cards, gifts and accessories and merchandises them for local coffee shops, spas, salons. b&b' and supports their marketing efforts through her promotion of the products giving them a percent of sales and a fierce advocate for increasing traffic to their business
The Bead Salon - Terri is available with a mobile bead store to teach Mala Meditation Bead workshops, plan parties like "Bead with the Bride" and more.
Curator Rooms - Terri brings her talents and experience from the gallery to interior decorating. $50 Room fastblast - or $300 Room Redesign. Contact her to see her portfolio or schedule a new space.
Colorado Easy Mix - From traditional recipes Terri is developing LOCAL ORGANIC bake mix and flour products to make accessing these much needed and desired staples more accessible to the general public