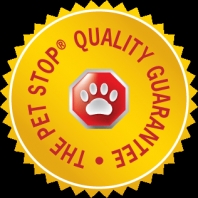 During the '70s and '80s, electronic pet containment was controlled by one company making one product. When the patent expired in 1989, the door was flung open for competitors.
Most of these new companies merely copied the existing technology, but two entrepreneurs named Bob Slattery and Bob Wolfe, the founders of ReachUSA® and ValPak of Cincinnati®, saw a genuine opportunity to make something better, an entirely different kind of pet fencing product.
A Fresh Approach
These two men contacted the largest radar detection company in America. Together, they engineered a pet fencing model that improved upon the existing technology by incorporating a variety of dynamic new features.
Their methodology was simple. It was different. They took a fresh approach to pet containment, and the result was a state-of-the-art system. The new company prospered, and today Pet Stop is the fastest growing organization in the industry, sold and installed by pet containment professionals throughout the United States.
Decades of Experience
In 2001 Pet Stop was joined by John Purtell, perhaps the most accomplished executive in the business. John founded the Invisible Fence® Company in 1976, managing its dynamic growth throughout the '70s and '80s from a start-up into the largest pet containment organization in the industry.
Additionally, Pet Stop has assembled a staff of executives and engineers with several decades of combined experience with the Invisible Fence® Company; each and every one of them are lending their skills and know-how to Pet Stop in order to innovate the most technologically advanced pet containment system in the world.
The Sinteff family started in the Dog Training/Boarding and Pet Care business and Services in 2000. WE love the dog care business and are having too much fun with serving about 250 dogs and their owners each year.