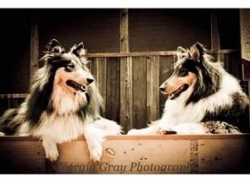 Cumming, GA, April 25, 2014 --(
PR.com
)--
Pet Stop of North Georgia, LLC
and Perimeter Technologies Inc. announce a technology advantage in the Hidden Pet Fence industry by introducing "Perimeter Plus."
"Perimeter Plus" provides a solution for the pet owner in small yard applications solving a long time problem. Small yards of 1/3 to 1/4 acre and smaller do not provide enough room to install a traditional underground electronic dog fence because the side yards are so narrow that the dogs cannot get all the way around the house. Pet owners in townhouse communities previously could not use hidden fence products because the wider boundary wire signal uses too much of the dog's yard. The older technology just would not work because the signal took up to much of the yard not giving the dog any remaining room in their yard.
Pet Stop's newest technology solves this problem with a receiver that allows the dog within 6-12 inches. Now the dog can virtually go right up to the wire before the collar activates to warn the dog he is approaching the property line. This product is already in use in Dunwoody and Cumming Georgia. Finally a workable solution to an old challenge, "How do I contain my dog safely in my small yard and still have enough room for him to run and play?" Pet Stop of North Georgia, LLC has the answer in its newest technology in the Pet Containment Industry "Perimeter Plus."