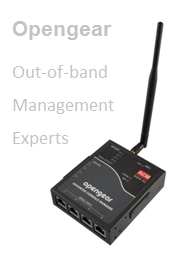 Opengear designs and manufactures next-generation console server, power management and KVM over IP solutions for secure remote access and control of network devices such as routers, switches, servers, firewalls, uninterruptible power supplies, power distribution units and environmental monitoring devices in distributed networks.

Opengear console servers are installed in more than 10,000 locations around the world. Opengear's open source platform gives network managers and system integrators the most flexible, extensible, console server solution on the market today for serial console ports, service processors, power solutions and environmental monitoring.
Status

Private Company

Founded

2005

# Employees

20
Company History
Opengear was founded in 2005 with a mission to develop and deliver open source management appliance solutions and cloud services that would simplify control of complex distributed systems and networks.