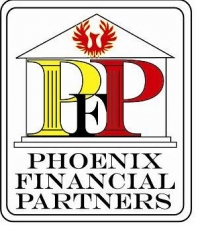 Phoenix Financial Partners is a national provider of finance solutions. Below is information surrounding our products:
• Credit Card Receivable Loans ($5,000-$100,000 per location, 1-year TIB, FICO's as low as 550, all industries, 11%, 6-month term)
• Asset-Based Financing ($100k-$2mm, Slow Pay,BK,All Industries, minimum $175k in assets)
• Construction Equipment /Yellow Iron ($10k - $5mm,up to $250k one-page application No Financials, No additional collateral, Start-Ups Accepted)
• Commercial Real Estate ($100k-$50mm (Condo Conversations, Raw Land, Retail Property, Assisted Living Facilities, Investment Property)
• Unsecured Line-Of-Credit - New businesses, Start-Up, up to $100k
• Equipment Loan - (Start-Ups to Established,$10-$100k, Medical, Dental, Restaurant, Retail)
• A/R & P/O Financing - All Industries
We are your small business concierge capable of assisting your business needs, when others tell you "NO" we say "YES".
Our primary focus is to assist businesses with working capital that cannot receive a conventional business loan. Providing alternate funding solutions to businesses that have the need for expansion, marketing, payroll, advertising, etc.
Our Leasing Solutions for the heavy equipment field also have unique criteria, designed to address the needs of a wide range of contractor and construction areas.
HEAVY EQUIPMENT FINANCING: We provide a list of items we can fund for heavy equipment financing. Whether you're a START-UP or a long-standing company. We can deliver heavy equipment loans $30,000 to $500,000, up to $250,000 with NO FINANCIALS or COLLATERAL NEEDED, A-D credit, new or used equipment up to 10 years. 24-48 credit decisions. See the approved list below:
- Above ground fuel tanks - Aerial Sign Trucks - Aircraft Refueler Truck
- Asphalt Paver - Backhoe - Lift Equipment
- Bulldozer - Cement Silo - Chipper
- Chipper Dump Truck - Compactor - Concrete Mixer
- Concrete Pump - Construction Equipment
- Cranes - Digger Derrick Truck - Drill Rigs
- Flat Bed Truck - Fuel/Lube Truck - Garbage Truck
- Grapple Truck - Group Support Equipment
- Propane Trailer - Motor Grader - Mechanic's Truck
- Motor Scraper - Piggyback Forklift - Redined Fuel Delivery Truck
- Roofing Truck - Rought Terrain Forklift
- Sewer & Septic Tank - Street Sweeper - Stump Cutter
- Tow Truck - Tractor-Farming - Trailers
- Vacuum Tank Truck
Unsecured Line-of-Credit: If you need immediate funds, we provide an unsecured line-of-credit. If you have been in business for a minimum of One Day (1) years and A-Cc credit as either a sole-proprietor, or corporation and have a 640 or better FICO score, we have money available. Low cost money, Prime to Prime plus 7. We give unsecured lines-of-credit up to $250,000, up to $50,000 with no proof of INCOME or FINANCIALS NEEDED! 24-48-credit decision
Credit Card Receivable Financing: We provide working capital to small and mid-size businesses that are in need of immediate funding. We base your short-term loan based off of your past/future credit card receivables. Typical loan amount is 75-85% of your monthly Visa & Mastercard volume. All that is needed for a free estimate is your last six (6) months credit card merchant statements, have a D+ credit rating, be in business at least six (6) months. 24-48 credit decision