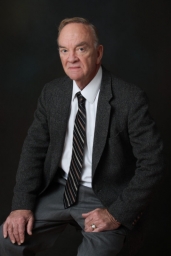 Business Law, Estate Planning, Asset Protection, Taxation, Immigration , Real Property, Domestic and International Practice

Unlike the vast majority of law offices, we take the time to determine what you really want and need before taking action. We are also different in that we look at you as a total person who has evolving legal needs and issues as you go through your life. This allows us to tailor our recommendations and actions to give you an optimal result.
Kent W. Meyer and Michael A. Yee founded this practice with the vision of creating a law office that really does put you, the client, first. With over 40 years of combined experience, Meyer & Yee, LLP is here to serve your legal needs now as well as in the future.
Status

Private Company

Founded

1998

# Employees

5
Company History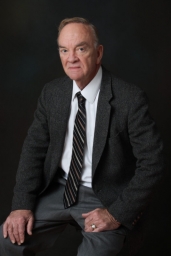 Dr. Meyer began his career as an Air Force Intelligence Collection Officer and served in Japan, Vietnam, Thailand, and Korea. He also served as a Missile Combat Crew Commander. He has had more than thirty years experience as a legal practitioner and educator. He has served as the Chief Financial Officer for biotech and software companies, as a partner in a large international law firm and as an owner of his own legal practice. He has extensive domestic and international experience in business and tax planning, mergers and acquisitions, contract negotiations, corporate and partnership operations and non-profit organizations. Dr. Meyer has taught at the University of Texas, Austin and the University of Southern California. He currently teaches graduate accounting and tax at California State University, Sacramento and McGeorge School of Law. He has been a program director and teacher in numerous international educational programs in the countries of the Soviet Union, Russia, Turkmenistan, Uzbekistan and Latvia. Dr. Meyer also served on Russian President, Boris Yeltsin's team that drafted modern Russia's tax code after the break-up of the Soviet Union. He is the author of several internationally used tax textbooks, has written numerous articles on taxation and accounting and has delivered thousands of presentations to domestic and international groups including the Ministries of Russia, Latvia, Turkmenistan, and Uzbekistan.
Michael Yee, Esq.
Partner
Prior to founding Meyer & Yee, LLP, Mr. Yee was an Attorney at Hefner, Star & Marois. His practice focuses on real estate, estate planning, asset protection, business law, and tax law. Mr. Yee is the legal counsel for Sun Yat-Sen Memorial Association and Yee Investments, Inc..
Education

J.D. from University of the Pacific, McGeorge School of Law.
B.A. in Business Economics, University of California, Los Angeles.

Professional Experience

Attorney at Hefner, Stark and Marois

Languages

Mandarin (knowledgeable)

Affiliations and Activities Include

South Placer Estate Planning Council
Sacramento Chamber of Commerce
Sacramento County Bar Association
American Bar Association
Bankruptcy Section of the Sacramento County Bar