Law Offices of Kent W. Meyer (Roseville, Ca) Announces the Release of a Buy – Sell Agreement Article. This Article May be Useful to Any Business Owner.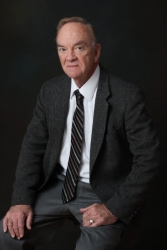 Roseville, CA, April 12, 2011 --(
PR.com
)-- Kent W. Meyer, MBA, PhD, JD, LLM shares his knowledge of Buy - Sell Agreements. The purpose of this article is to educate business owners or potential business owners with the hopes that those who read it will draft the necessary documents to protect their business interests. Specifically, this article will explain what a Buy - Sell Agreement is, why it is necessary, and the different types of Buy - Sell Agreements that are available.
To view the Buy - Sell Agreement article visit
kentwmeyerlaw.com/social-networking.html
and click on "Our Blog."
The Law Offices of Kent W. Meyer practices in the areas of Business Law, Estate Planning, Asset Protection, and Taxation. Domestically and Internationally.
Specific Services Include:
Business Formation Documents (Partnership, LLC, Corporation);
Business Formation, Growth and Exit Strategies;
Tax Planning;
Tax Return (Individual, Business);
IRS & FTB Tax Dispute and Resolution (Offer in Compromise);
Wills, Trusts, Advance Health Care Directive, Durable Power of Attorney;
Business and Estate Litigation;
Offshore Trust;
Dynasty Trust;
Private Foundation;
Series LLC;
International Tax Strategies;
International Asset Protection;
Domestic Asset Protection;
Asset Management.
www.kentwmeyerlaw.com
Kent W. Meyer, MBA, PhD, JD, LLM
Dr. Meyer began his career as an Air Force Intelligence Collection Officer and served in Japan, Vietnam, Thailand, and Korea. He also served as a Missile Combat Crew Commander. He has had more than thirty years experience as a legal practitioner and educator. He has served as the Chief Financial Officer for biotech and software companies, as a partner in a large international law firm and as an owner of his own legal practice. He has extensive domestic and international experience in business and tax planning, mergers and acquisitions, contract negotiations, corporate and partnership operations and non-profit organizations. Dr. Meyer has taught at the University of Texas, Austin and the University of Southern California. He currently teaches graduate accounting and tax at California State University, Sacramento and McGeorge School of Law. He has been a program director and teacher in numerous international educational programs in the countries of the Soviet Union, Russia, Turkmenistan, Uzbekistan and Latvia. Dr. Meyer also served on Russian President, Boris Yeltsin's team that drafted modern Russia's tax code after the break-up of the Soviet Union. He is the author of several internationally used tax textbooks, has written numerous articles on taxation and accounting and has delivered thousands of presentations to domestic and international groups including the Ministries of Russia, Latvia, Turkmenistan, and Uzbekistan.
###
Contact
Law Offices of Kent W. Meyer
Kent W. Meyer
916-244-2308
www.kentwmeyerlaw.com
970 Reserve Drive, Suite 127
Roseville, California 95678

Contact