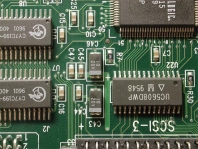 Hybrid Electronics stocks commercial, industrial, military, and aerospace electronic components that include connectors, discrete semiconductors, relays, switches, passive components, integrated circuits, memory products, and much more!
You can also ask us about hard to find products!
With over a half million line items in our warehouse, it's no wonder that we keep our customers happy and production lines moving!
Hybrid Electronics, "the strongest link in your supply chain management!"