LV.Net Internet Services is a locally owned and operated Las Vegas ISP. LV.Net has provided of a full range of internet services since 1996, making LV.Net a complete internet and web service solution for all business needs. Marty Mizrahi, owner of LV.Net has earned a proclamation from Mayor Oscar Goodman in Las Vegas for LasVegas.Net and a proclamation from Mayor Richard Riordan in Los Angeles for LV.com. Mizrahi owned Vegas.com before selling the website to the Las Vegas Greenspun Group. Mizrahi owned and operated the first computer wholesale warehouse in Las Vegas, Nevada. He is currently designing the new publication that will reach out to visitors and locals in Las Vegas, especially delegates traveling to conventions entitled LasVegas.Net Magazine.

LV.Net offers:

High Speed Wireless Internet
Internet Backup
Disaster Recovery
Free Wi-Fi to Downtown Las Vegas
Wi-Fi to Las Vegas Conventions
Data Center with Computer Information Security
Microwave Point-to-Point
Wired Internet Access
Website Services
Web Hosting
Cloud Computing
Colocation / Hosting
Search Engine Marketing (SEM)
Search Engine Optimization (SEO)
Status

Private Company

Founded

1996

# Employees

40
Company History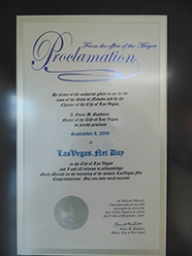 1996- Founded Vegas.Net serving dial-up, T1's, e-Mail and Web Hosting
1996- Launch of Vegas.Com Tourism site
1998 - Los Angeles Mayor Richard Riordan publicly congratulated Marty Mizrahi on the launch of LA.com.
1998- Launch of Hawaii.Com Tourism site
1998- Vegas.Net Partnered with KVBC Local NBC channel 3.
1999- Launched LasVegas.Net
1999- Launch of LA.Com, NewJersey.Com & Illinois.Com Tourism sites
1999- Sold www.Vegas.Com / www.Vegas.Net to Greenspun corporation
2000- Partnered with Ron Cook's Connecting Point
2001- Built DC1 Data Center at our Fremont Street location
2001- www.LasVegas.Net partnered with Fox 5 Local Television station and became Fox5LasVegas.Net
2002- LasVegas.Net Acquired LANWaves Wireless Inc.
2002- Sold LA.Com to the Daily News
2002 to 2004- Acquired multiple Wireless Internet Service Providers, Dial-up & Hosting Companies
2003 to 2005- LasVegas.Net constructed towers around the Las Vegas Area building the largest wireless network throughout Clark County
2005- Expanded Web site Development, Design and Marketing Department
2006 - Las Vegas Mayor Oscar Goodman awarded Marty Mizrahi and LasVegas.Net with a proclamation on September 6, 2006 as LasVegas.Net Day.
2007- LasVegas.Net acquired Ameralinx
2007- Brought in multiple fiber carriers to become a High Availability, carrier neutral facility
2008- LasVegas.Net acquired Intermind Corporation (First public internet service provider in Las Vegas)
2010- LV.Net acquired Cheetah Wireless customer base and assets
2010- LV.Net expands operations into Boulder City
2010- LV.Net expands operations into Primm Nevada
2010- LV.Net runs one of the largest Wi-Fi networks on Las Vegas Blvd, Downtown Las Vegas and southern Nevada
2010- LV.Net acquires Southwest Data Center's assets and customer base & Opens DC2, its 2nd Las Vegas Data Center
2010 to 2012 LV.Net installs equipment on 5 mountain tops surrounding Las Vegas to expand its Microwave and wireless network
2011- LV.Net completes SAS 70 Type II data center Audit for financial sector data warehousing
2012- LV.Net starts installing its own fiber network in parts of Las Vegas
2012- LV.Net expands operation into Pahrump Nevada
2012- LV.Net brings backup internet to Primm Nevada and now has Microwave and Fiber backup
2013- LV.Net expands its network and installs High Speed Internet into Baker, California
2013- LV.Net install Free Wi-Fi for the City of Las Vegas in the downtown area of Las Vegas
2013- LV.Net completes SSAE16 Type II data centers Audit for financial sector data warehousing
2013- LV.Net expands its network to Mount Charleston and installs High Speed Internet to the Mount Charleston Mountains and area
2013- LV.Net provided free Wi-Fi Internet to Downtown Las Vegas on December 5, 2013 winning acclaim from around the globe for successfully providing free high speed Internet to the nation's Entertainment Capital of the World.

LV.Net has been providing high quality Internet services to Las Vegas since 1996.
LV.Net has outlasted the competition by consistently fulfilled the Internet needs of local businesses, government agencies, corporate conventions, and in 2013, LV.Net provided free Wi-Fi to Downtown Las Vegas. Startup companies from Silicon Valley in San Francisco Bay Area to the tech areas of Denver and Boulder, Colorado began to invest in Las Vegas after discovering the benefits of free Wi-Fi in the downtown corridor.
LV.Net's fundamental business principles based on quality have placed LV.Net ahead of all competitors in the Las Vegas market.
Today LV.Net offers solutions to tech giants, corporate tradeshows, conventions, government agencies and travelers visiting Las Vegas. LV.Net's skills range from High Speed Wireless, Microwave Internet access to Metro-Ethernet, fiber and multi-site licensed microwave pushing Gigabytes of bandwidth throughout its networks in Las Vegas, while housing two SAS-70 Type II audited colocation facilities in the downtown corridor with multiple independent fiber optic backbone internet feeds.