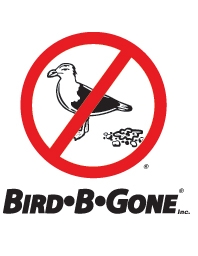 Bird-B-Gone, Inc. is the world's largest manufacturer of professional grade bird deterrents. We offer effective and humane solutions to prevent birds from landing or roosting in unwanted areas.
Founded in 1992, our products have helped solve pest bird problems in commercial, industrial and residential settings across the globe.
Our products are manufactured in the USA ensuring they meet the highest standard of quality in the industry and allowing us to offer the longest guarantees.
We have a devoted team of Bird Control Engineers with over 80 years of combined experience to help in all aspects of bird control. We have also partnered with an on-staff ornithologist to give our customers the best insights into bird behavior.
At Bird-B-Gone we make it our business to stay on top of the latest advancements in the bird control industry. We incorporate new technologies with tried and true methods to develop the most effective bird deterrents available.
Status

Private Company

Founded

1992
Company History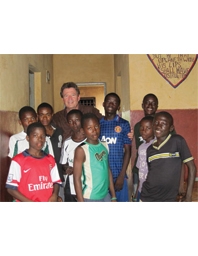 At Bird-B-Gone, our motto is, "It's more than just bird control, its faith, family and friends" and we don't just say it, we live it!

We've teamed up with Children of the Nations to help fund the building of orphanages in Liberia and Sierra Leone. Children of the Nations is a non-profit organization that provides holistic care – everything from meals and clothing and to education and housing – to orphaned and destitute children across the globe.

Supporting Bird-B-Gone also means making a positive impact on the lives of orphaned children worldwide. Learn more about our extensive involvement with Children of the Nations on our blog: Bird-B-Gone Gives Back .