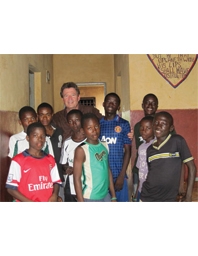 At Bird-B-Gone, our motto is, "It's more than just bird control, its faith, family and friends" and we don't just say it, we live it!
We've teamed up with Children of the Nations to help fund the building of orphanages in Liberia and Sierra Leone. Children of the Nations is a non-profit organization that provides holistic care – everything from meals and clothing and to education and housing – to orphaned and destitute children across the globe.
Supporting Bird-B-Gone also means making a positive impact on the lives of orphaned children worldwide. Learn more about our extensive involvement with Children of the Nations on our blog: Bird-B-Gone Gives Back .