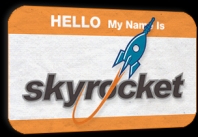 Specialized:
Content Acquisition with Funding Support coupled with solid Product Management and Strategy Consulting.
Forward Leaning Marketing:
Identify + Maximize unique opportunities for your content with Direct to Consumer and App + Tool driven marketing.
Partner Focused:
Access to many of the largest brands in content marketing YouTube, Google, Pledge Music.
Custom Distribution:
Global reach + multiple options + scalable choices. Partner with Sony Music, The Orchard, Universal Music, Amped, Believe Digital, YouTube and Apple.
Social Platforms:
Consistent profile management + intergrated consumer marketing