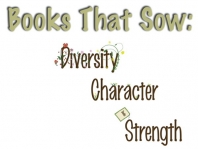 Books That Sow: Strength, Character & Diversity, DBA has been in existence since 2010. Author, Dr. Cherrye S. Vasquez writes books centered on Diversity and Bullying issues. Vasquez spends time writing books in these genres because she believes in giving children tools needed for deep-seated empowerment.

It is Vasquez' desire for children to learn about each other's similarities and differences. Via effective dialogue and discourse children just might learn they share similarities, and are just as unique, beautiful, and important as anyone else.

When adults/educators/ parents promote diversity awareness among children, we help create an atmosphere of respect and care for others while implementing appropriate culturally relevant materials/activities/behaviors in our society. By doing so, perhaps we can also decrease bullying actions in our nation's schools and communities.
Status

Private Company

Founded

2010