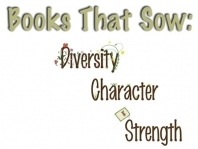 Houston, TX, April 07, 2014 --(
PR.com
)-- "Your mama is black!" the little girl meant it as a slur. It was true, the other little girl's mother is black, but she didn't take it as a slur--because her mother also held a doctorate degree, is a published author of half-a-dozen books, journals and diaries for children, and has dedicated herself to a life helping others. Her daughter could not be shamed, as her bully had intended. This time, the victim won the day.
Do you know what to do if your child becomes a
victim of bullying
? In this culture of ever-increased work hours for parents, over-crowded classrooms for teachers, and easy physical and digital bullying for students, should you also be asking, could your child ever be the bully? And if so, would you know what to do? The mistakes our children make, whether in class or online, can follow them for the rest of their lives.
"I'd be hard pressed to identify a diversity advocate as qualified and expert as Dr. Cherrye Vasquez. Her social conscience has driven her to make major breakthroughs in all areas of behavioral, cultural and racial diversity and nobly so, to make this her life's work. I can't conceive of a more worthy cause than to educate the younger generation to be more tolerant of social differences while preserving ethnic pride in heritage. Cherrye's work will survive well into the future."
- By Linda Hales, Author of children's books
Besides two children's chapter
books
authored by the doctor, Vasquez has created two journals and a diary she co-produced with daughter Kelly, then-10 years old (Kelly is the illustrator of the diary): No Tildes on Tuesday, Clique, Clique, STOP, and Diversity Daybook: Journal, Affirmation Daybook: Journal, and, Guess What? Dear Diary.
"It is increasingly important for children to express and affirm who they are, through voice and positive action. Bullying issues can decrease in our nation's schools when we promote diversity awareness, allowing children to gain knowledge and learn about one another's similarities and differences," says Dr. Vasquez. "My diversity journal will encourage healthy self-identity. Your child will realize his/her uniqueness and learn not only his/her self-worth, but also the self-worth of others."
Parents, Teachers, Librarians and Counselors-- If the goal is for your children to have heightened, unbreakable self-esteem and self-confidence, Dr. Vasquez can help you. "After reading my books, your children will walk away with greater conviction for maintaining deep inner-strength and authority for their lives. So much so, a bully would have a difficult time intimidating them."
Dr. Vasquez's work and books center on the important topics of diversity and bullying. Her newest 'bully' book, "Teacher, Teacher, Can't You See?" is currently in production at Tate Publishing. The story, aimed at children aged six to eight, is told in rhyme.
www.BooksThatSow.com