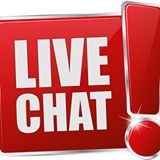 ChatWoo, based on the principles of Public Relations, is an online engagement tool to engage online visitors. It enhances business growth by increasing the number of visitor interactions. Chatwoo is a powerful chat engine that runs on every browser. Webmasters can build a better relationship with visitors and customer, using this tool.
ChatWoo Feature:
I) Easy Installation: The Chatwoo integration and setup process takes under 5 minutes!
II) Live Help for Multiple Websites: You can put ChatWoo on more than one website, and monitor them from one admin account.
III) Mobile Chat Apps: Respond to customer queries & deliver exceptional customer support from its Mobile App.
IV) Departmental Chat: ChatWoo permits inter-department chat. Including various departments like technical, sales, production, etc.
V) File Sharing: Visitors and Serving Agents can share files and screenshots effortlessly.
VI) Transfer Chat: Agents can easily transfer chats within themselves.
VII) Know your visitors: You can monitor chat participants at any time.
VIII) Advanced Customization: Advanced chat customization allows you to modify the details of your chat window.
IX) Language Localization: Build a fully localize chat window in a language which your web visitors would like to communicate.
X) Unlimited Chat: When different people work on helping your customers, coordination is the key to success.
XI) Reporting and Analytics: Data collected from visitors and agent chats is made available through easy-to-read statistics and graphs.
XII) Ban Spammers: Serving Agents can ban or unban an inappropriately behaving user by using one's own discretion.
XIII) Visitors Trackability: Webmaster can check number of online visitors on his website at a time.
XIV) Offline messages delivery on Email: For offline agents, ChatWoo delivers chat messages on pre-administered email address.