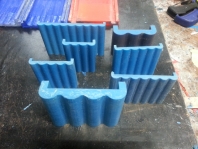 "Lift-Off" Pipe supports was founded in 2014 to specifically address the need for the development, design and manufacture specific products for the process piping industry.
We have over 30 years experience in Marine, Off-shore, Chemical and Oil and Gas piping field.
Our experience governs our expertise in these fields as well as conforming to stringent industry codes.