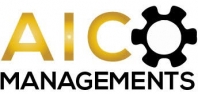 We specialize in recruiting Doctors, Medical staff and other skilled professionals to become part of the international team in the Gulf region, such as Kuwait, UAE, Qatar, Bahrain and Saudi Arabia.
Healthcare recruitment in UAE and the GCC Countries.
Healthcare, Engineering, Renewable Energy, Education and different sectors.
Our Commitment
20 years of experience in Europe and the Gulf.
Partner to over 20 top class Hospitals and Organizations in the Gulf.
Dr George Hanna has 12 years of experience within a variety of industries and a focus on Healthcare within North America and Emerging markets. He has a Doctorate Degree from Temple University, Philadelphia and has worked on various Healthcare projects. He specializes in recruitment with a focus on Healthcare and Renewable Energy.
AIC Managements is happy to announce the opening of its first Implant Center in Philadelphia.
American Implant Centers LLC will be located in South Philadelphia, close to center city, Philadelphia.
For further inquiries and job vacancies, please contact:
Dr. George Hanna
Director/Consultant
Senior Executive UAE Clients Account
Based in Dubai
Dubai Silicon Oasis (Head Office)
M: + 971551948934
E:
CEO@AICMANAGEMENTS.COM
"Headhunter of talent and future leaders"