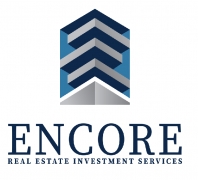 Encore Real Estate Investment Services
is dedicated to assisting clients in the acquisition and disposition of net leased and multi-tenant retail properties across the United States. We provide advisory and brokerage expertise with the highest level of commitment and attention to detail, which ensures a higher assurance of closing and a faster turnaround time as each client is assisted and advised on strategic exit and entrance strategies aimed at achieving their investment goals.
Led by Principals Brandon Hanna, Deno Bistolarides and Ryan Vinco the team of distinguished brokers have evaluated, sold and marketed over $5 Billion dollars worth of investment real estate nationally. We have a combined track record of investment real estate sales experience spanning 50 years. Through this experience, we continue to execute transactions on behalf of some of the most prominent developers, institutions and private investors in the industry. As such, we continue to build long-term relationships with the leaders in the investment community and grow our global database of investors and developers, which enables us to provide our clients with real estate investment services that are unmatched in the industry. We are results oriented - our advisors all have a shared vision of excellence and commitment to ensuring our client's needs above all else.