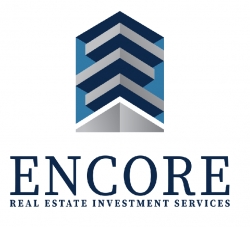 Farmington Hills, MI, November 28, 2017 --(
PR.com
)-- Encore Real Estate Investment Services, a national investment brokerage firm based in Farmington Hills, MI is pleased to announce the sale of a Class "A" Single Tenant Office Building located in Bentonville, AR for $7,990,272.
The property, a mission critical facility, leased to Crossmark, Inc. was on an Absolute NNN with approximately 12 years remaining at the time of sale. Both the primary and option periods included 2% annual escalations providing the buyer protection against future inflation.
The Crossmark Center for Collaboration is a 18,562 Square Foot Office building equipped with modular planning facilities and state-of-the art collaboration technology to carry out its mission-critical functions with Walmart, ranked No. 1 on the Fortune 500 list. The property was located directly adjacent to Walmart Headquarters in Bentonville, AR – the mission critical nature of the location generated significant interest from qualified buyers across the country.
The seller, an East Coast Based partnership, was represented by Brandon Hanna, Managing Partner of Encore REIS. Encore REIS generated interest from multiple buyer groups from across the country, which enabled us to push the price and terms to the top of the market. Ultimately, the property closed at Full List Price to an all cash 1031 exchange purchaser based in Southern California.
"Our national reach continues to produce optimal results for sellers – Our ability to qualify prospective purchasers continues to increase the probability for our Seller's transactions," said Brandon Hanna, Managing Partner of Encore REIS. Deno Bistolarides, Managing Partner of Encore REIS, added, "This was an exceptional deal, it had all the qualities of a core asset, long term absolute net lease, a great story in its relationship with Walmart and escalations throughout the lease to protect against inflation."
About Encore REIS:
Encore Real Estate Investment Services is dedicated to assisting clients in the acquisition and disposition of net leased and multi-tenant retail properties across the United States. We provide advisory and brokerage expertise with the highest level of commitment and attention to detail, which ensures a higher assurance of closing and a faster turnaround time as each client is assisted and advised on strategic exit and entrance strategies aimed at achieving their investment goals.
Led by Principals Brandon Hanna, Ryan Vinco and Deno Bistolarides, our team of distinguished brokers has evaluated, listed, sold and marketed over $5 Billion dollars' worth of investment real estate nationally, totaling over 700 transactions. We have a combined track record of investment real estate sales experience spanning 50 years. Through this experience, we continue to execute transactions on behalf of some of the most prominent developers, institutions, and private investors in the industry. As such, we continue to build long-term relationships with the leaders in the investment community and grow our global database of investors and developers, which enables us to provide our clients with real estate investment services that are unmatched in the industry. We are results oriented – our advisors all have a shared vision of excellence and a commitment to ensuring we are meeting our client's needs above all else.
www.encoreinvestmentrealestate.com/