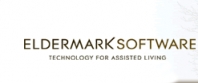 Eldermark provides comprehensive software for assisted living facilities. ElderMark software is a complete services management system designed to address the unique service and management needs of assisted living communities. It provides the assurance that the right people are doing the right tasks with the right resident at the right time and on the right day.
Assisted living software has been been so effective and easy to use.

Our software facilitates routine tasks, provides your staff with the information and instructions they need to more efficiently use their time and talent and, in turn, increases overall resident care. It also decreases costs and liability concerns. Trust Eldermark to bring you the assisted living software you need. Great for senior housing, assisted living and housing with services.
Status

Private Company
Company History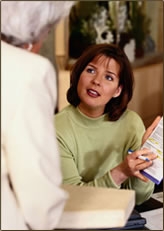 Our company has attracted some of the most experienced and creative people in the assisted living and elder care industry. Areas of expertise include technology, programming and software design, assisted living clinical management competence, professional leadership, management, teaching and process improvement coaching, finance, accounting, operational improvement, and market management. This team, along with the strength of Eldermark's assisted living software, can bring efficiency and profit to senior housing and assisted living facilities.

When you purchase ElderMark software, you are buying a product and a team of professionals and services that will ensure success in transitioning from a paper-based system to our seamless technology and management system. This is NOT simply software backed by a small staff or a single person operating a company. Your purchase connects you and your staff with mission-critical software AND a management team that will empower you to produce the results you need.

There are several reasons why selecting a company with professional management is important. Our team thoroughly understands the needs of assisted living facilities and what it means to make the transition from a paper-based management system. We provide ongoing and expert assistance to help you make that transition and become an organization that is as streamlined, focused and profitable as possible. Our philosophy is that "if you cannot measure results you cannot manage results."

We know the struggles and challenges that senior housing facility staff face when changing from the familiarity of a paper-based system to a software-based system. We also know that the results far outweigh the work that change entails. Our custom services for assisted living are designed to support the challenge of changing to the ElderMark system.