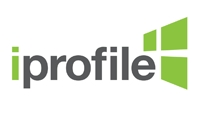 The pioneer in IT profiling since 1993 and now the global leader, iProfile provides high-tech company sales and marketing organizations the business intelligence they need to create demand, qualify accounts, penetrate new accounts, and accelerate sales. iProfile's subscription services offer verified IT sales leads, organization charts, in-depth company profiles, and business contact information for the IT organizations of the largest companies in the world.
iProfile answers these questions: who are the people in IT, what is their contact information, what are their titles, and to whom do they report? In addition, iProfile provides in-depth background information including biographies of key players and interviews as well as major application infrastructure and financials.
Marketing teams use iProfile for their lead generation. Sales teams use iProfile for major account penetration. Sales management uses iProfile for account planning and review.
For over 14 years iProfile has provided the highest quality, first-hand research gathered by the largest team in the business using a proprietary process unmatched in the industry.
"We have been using iProfile for over a year in our sales support, sales and account management functions. We have found it extremely helpful in getting an insight into an organization's structure, priorities, focus areas and technology deployments, which has enabled us to become effective in our lead generation, qualification and pursuit process. iProfile has essential information on various areas of intelligence and we have been able to leverage their one tool to achieve all, rather than using separate tools for each area."
-- Sr. Vice President for North America, AppLabs