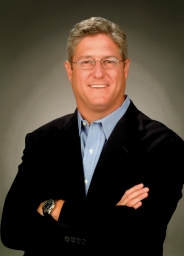 In less than three years Jim Chapman Communities has emerged as a significant player in the 55-Plus housing arena in greater metro Atlanta. The Company's clearly stated vision to become the leader in metropolitan Atlanta active adult infill housing is backed by a tenacious management team possessing great foresight into the market factors impacting the real estate industry for the baby boomer and pre-boomer generations.
The Company now operates a sophisticated real estate organization focused on its key corporate tenets including an overarching desire to achieve simplicity within in its structure and measurable success in its revenue and sales goals.
The unique "all inclusive" Jim Chapman Communities' offering affords the active adult buyer the opportunity to reside in well-conceived and designed neighborhoods which foster the creation of a true sense of community and fellowship within each location. The concept incorporates the luxury of maintenance-free homes which provides the buyer the ability to leave the troubles of conventional home ownership behind with the sale of their previous residence. This ultimately manifests itself in a true "lock-and-leave" lifestyle.
The Company's product development team has established high standards for itself which exceed those of the company's competitive set, and JCC is arguably delivering a superior product for the price point it is commanding. Several tangible aspects demonstrate JCC's exemplary standards including the decided emphasis that has been placed on the upscale nature of the development including the overall appearance and cleanliness of the streetscape, the quality of the product's materials and the innovative design within its house plans. In addition, the full-time Lifestyles Director is a unique brand asset with which JCC is establishing the standard in its competitive set.
Likewise, the company has taken extensive steps in its land acquisition discipline to identify only the best in-fill locations which are situated in densely populated areas projecting significant future growth.
It is apparent the Company should continue its path to success over the next five years and experience tremendous growth in both the number of communities and units it produces. This assumption is due in large part to its position within an excellent niche market backed by a superior quality product offering. In fact, the Company seeks to continually provide consistent improvements in the quality of its residential product and the infrastructure of its developments alike. Demographic trends indicate a strong future for JCC as both the size and quality of the audience are growing due to the maturation of the baby boom population.