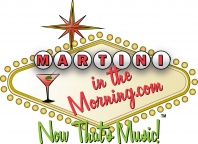 www.MartiniInTheMorning.com can be heard on the Internet, and are planning on a network of AM, FM and FM/HD Multicast channels to carry MartiniInTheMorning.com programming.
The Standard's programming is based on the music often referred to as "The Great American Songbook". Calling their format Contemporary Standards, Brad "Martini" Chambers, Chief Creative Officer has created a blend of songs he calls "Classic Cool," featuring Frank Sinatra, Dean Martin, Ella Fitzgerald and the like with "Contemporary Cool" artists like Michael Buble, Harry Connick Jr., Diana Krall and Rod Stewart. The latter group is having recent success attracting baby boomers to the Great American Songbook
Status

Private Company

Founded

2006
Company History

The Standard, home of the classic yet contemporary coolness of The Great American Songbook, is a multimedia company centered around a national 24/7 radio network. The Standard's Longe Sound On-Air On-Line serve as the platform for marketing a group of entertainment services specifically designed for advertisers and strategic partners to reach the baby boom generation.
The renewed popularity of The Great American Songbook, anchored by the success of some of today's biggest contemporary artists giving a new face and spirit to these classic songs, attracts this generation to The Standard's concerts, festivals, CDs and DVDs, themed travel, print and on-line publications, television, merchandise and collectibles, listener events and more, offering unparalleled marketing opportunities for our advertisers.
While others have tried to capture this genre, The Standard benefits from decades of contemporary programming experience, passion for the music, and the understanding that what goes on between the songs is as important as the music itself.
The Standard's Lounge Sound is just the beginning. This formula will be replicated across numerous genres, appealing to affluent audiences valuable to advertisers and other stakeholders, but audiences deemed too small, too niche for mega broadcasters requiring massive numbers of listeners to justify their overhead.

The Standard, with its timeless music, creates an entire lifestyle, an environment that is fun and inclusive; welcoming and encouraging the consumer, millions of 40 plus adults, to become fully invested in all facets of our community, bringing new customers and increased profits to The Standard and our stakeholders.
The Standard is The Soundtrack for a Lifestyle.