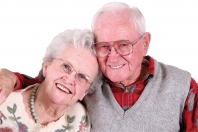 Helping Clients Maintain Their Independence

* Senior Care
Helping aging seniors safely manage and enjoy an active lifestyle while maintaining their independence.
* New Moms and Working Parents
An extra hand around the house for new parents after the baby's birth. We also help working parents by staying home with sick or injured children in an emergency so parents won't miss work.
* Recuperative Care
Allowing clients recovering from illness or injury to resume their normal activities as quickly as possible.
* Continued Care
Giving those facing lifelong challenges help with everyday tasks, making life easier and more enjoyable.
www.homehelpers.cc/lockport58389
Status

Private Company

Founded

2008

# Employees

39
Company History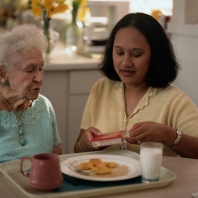 The Home Helpers organization was launched in 1997 to serve the ever-growing community of Americans over age 65 who wish to remain independent but require help in managing their everyday life. Today, Home Helpers' North American offices care for thousands of Seniors, New Moms and Working Parents and those recuperating from recent illness or injury as well those with ongoing daily living challenges. Home Helpers full-range of non-medical care services empower clients to have the best possible life experience given their own personal situation, enabling them to live healthier, happier and more rewarding lives in the privacy, safety, and comfort of their own homes.
Since 1997, the Home Helpers organization has enjoyed steady growth and today, is represented by a network of committed, caring home care professionals. Home Helpers offices are locally owned and operated, backed by a national network of resources who believe in serving their communities by providing the best personal care services for their clients.