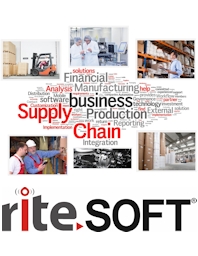 riteSOFT provides software solutions to automate data collection for small and medium-sized business (SMB) manufacturers and distributors around the globe. riteSOFT develops robust, easy to use software applications that automate and optimize warehouse and manufacturing operations.

riteSOFT focuses on building strong partnerships, industry leading products and delivering positive bottom line solutions to its clients through reliability, ingenuity, trust, and experience – the rite way!

riteSOFT has created strong relationships with over 130 installations and 70 resellers in 10 countries by delivering packaged solutions that produce bottom line results. Our clients and partners trust our experience and dedication to providing industry-leading products.
Status

Private Company

Founded

1987

# Employees

11