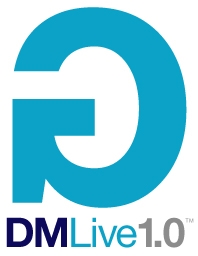 Design Back Office is a San Francisco-based wholesale creative firm providing outsourced graphic and interactive design solutions for businesses and design retailers of varying size and scope. Offering an extensive suite of over 450 high quality creative solutions, Design Back Office provides support at any or all stages of the creative development process at a significantly lower cost. This outsourcing strategy enables our clients to save money, increase speed to market, and free up valuable time allowing them to focus on their core competencies.

Our proprietary web-based solution, DMLive™ 2.0, fully automates the design process from ordering to management to delivery. Using the system, clients may now take complete control of their design projects.

For those seeking a white label solution, DMLive™ 2.0 is fully customizable and can be integrated into a client's existing infrasture. Together with Design Back Office's extensive line of graphic services, DMLive™ 2.0 enables companies to stand apart in an increasingly competitive market, expand their current offerings, attract new customers, and cross-sell complimentary services, increasing their revenue base without incurring upfront or ongoing costs.

With strategically located design centers worldwide, Design Back Office provides 24/7 customer support.
Status

Private Company

Founded

2005

# Employees

400
Company History
Design Back Office was formed to answer to the industry's growing need for high quality design services at minimal costs. We are the one-stop shop for all design needs with unlimited design capacity. We're striving to change the way graphic services are provided by allowing organizations to focus on their core competencies while simultaneously reducing marketing costs and complementing design services.